By Ezequiel Fernandez Carunchio, junior business administration major
Moving to the United States to start my college career was a major change in my life. When I was a sophomore in high school, I decided to start the process of moving to the United States. It all started with soccer tryouts and nights of research to learn more about American colleges. Then it moved forward to video calls with coaches, online campus visits, admission emails and all activities related to enrolling in college. Even though it was an exceptionally long process, in my head, I knew that coming to college in America was a good decision. I had several reasons for my decision, but the strongest ones were obtaining a bachelor's degree, improving my level of English and wanting to learn more about other cultures and how to live with people from diverse backgrounds.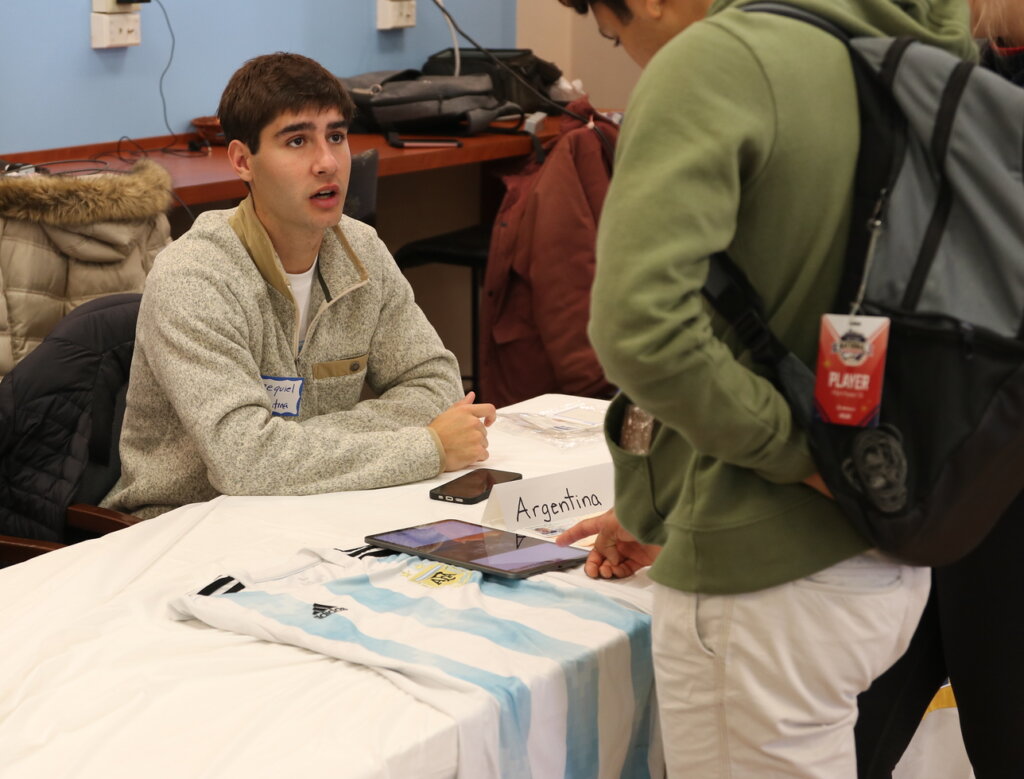 San Isidro, Argentina, is quite different from Terre Haute, Indiana. I was used to living in a big city, where both territory and population are larger. At the beginning, the change was notorious; here, a car is needed even to go grocery shopping. Back at home, we have public transportation, or we have walking distance shops. Also, since we are on different continents, seasons are the other way around. So, I saw the Christmas season with snow for the first time, and it was enjoyable.
If I had to pick one, I would say that my favorite tradition has been going to the Covered Bridge Festival during the autumn season. This is not something that we do back at home, or at least not where I am from. This festival has a wide variety of food and lots of different shops. I enjoyed walking around while eating and watching.
We do not celebrate Thanksgiving in Argentina, so that was a whole new experience for me. My freshman year, I went to Nashville with seven other international students, to spend the break at a friend's house. It was a great experience. We had lots of food to eat and learned the American way of celebrating Thanksgiving.
So far, living in America has been a wonderful experience, full of new things I have been learning. I look forward to experiencing activities that I do not have back at home.
---
Ezequiel Fernandez Carunchio is a junior at Saint Mary-of-the-Woods College, pursuing a degree in business administration and minors in marketing and leadership. Ezequiel grew up in Buenos Aires, Argentina. At The Woods, Ezequiel is a captain of the men's soccer team, a member of Future Business Leaders of America and a fall intern for the Office of Marketing and Communications. He is a Catholic Faith Scholarship recipient and has made the highest honors dean's list consecutively throughout his college career.