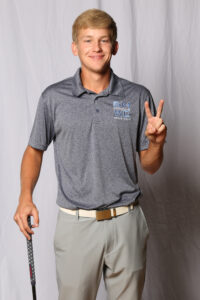 Colton Kuppler, Class of 2020 graduate of Saint Mary-of-the-Woods College grew up in Fairbanks, Indiana, a town with a population of 713. So, it is no surprise that when he started looking at higher education, he wanted to attend a small college. After graduating from Sullivan High School in 2016, he initially went to Franklin College where he played golf his freshman year. However, he realized that he wanted to get closer to home and be in a place where the class sizes are smaller. With a 13:1 student to faculty ratio, SMWC was immediately in the running.
"I was majoring in accounting and SMWC offered that program. I could also play golf so it seemed like a great fit for me." SMWC introduced men's golf in the fall of 2016.
Kuppler has excelled both on and off the golf course. He became a two-time USCAA Individual National Champion as well as USCAA Individual Runner-Up. He led the Pomeroy men to back-to-back USCAA National Team Championships. He was named USCAA First Team All-American all three years that he was at The Woods as well as being a three-time USCAA National All-Academic member. During the 2019 USCAA Men's Golf National Championships, he was selected as the Men's Golf Student-Athlete of the Year. In April, he was named the 2019-20 Student Athlete of the Year at SMWC.
However, when speaking with Kuppler, he talks more about his teammates and all of the fun that he had being on the team with them. "I really enjoyed competing and playing with the team, it was awesome. The tournaments were really fun and we all made each other better."
Kuppler thrived in the classroom as well. As an accounting major, he had a cumulative GPA of 3.84. "I loved the small classes. The professors know the students and were supportive of my academics and athletics," Kuppler said.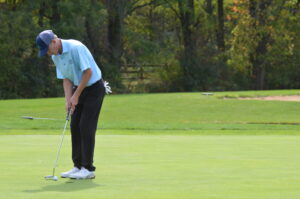 While at SMWC, he took advantage of an internship opportunity at Thompson Thrift, a construction company located in Terre Haute. He interned there all three years. "My plan was to go into public accounting until I started working in construction accounting at Thompson Thrift. I really became interested in it, and loved it. They offered me a job once I graduated and I am working there now."
When asked about his biggest takeaways from SMWC he said, "It is the caring nature of the faculty and the supportive atmosphere of the College. I really grew as a student and an athlete." He said he is also appreciative of the leadership opportunities he developed, particularly with the golf team. Because this year has been uncertain, the graduating Class of 2020 of Saint Mary-of-the-Woods College has faced challenges previous graduates have not. Kuppler is just one example of how Woods students pivot to succeed.