Saint Mary-of-the-Woods College, lovingly known as The Woods, is literately out in…well, the woods. You probably feel at-one with nature a lot on campus. But sometimes you just need a change of scenery. Luckily, Terre Haute has an abundance of green spaces not far from campus — and there's a little something for everyone.
1. Griffin Bike Park
Best for: the adventurer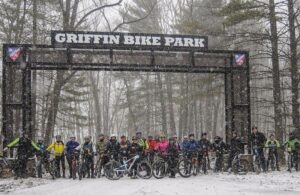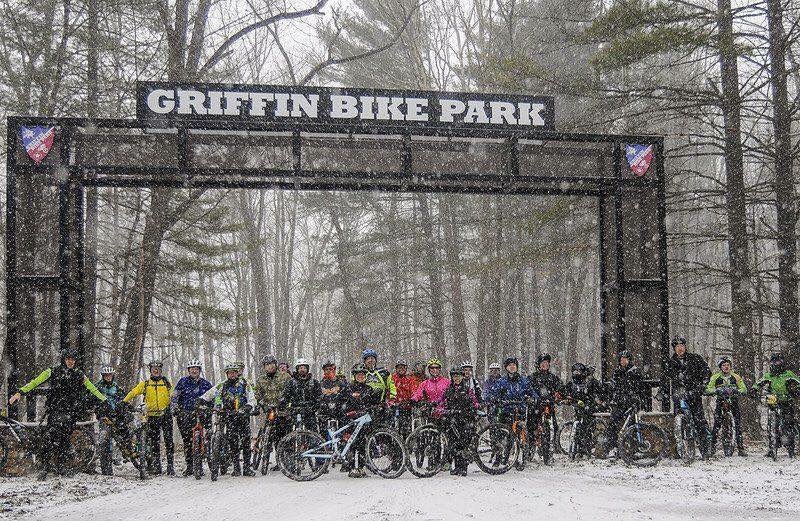 Nationally recognized, Griffin Bike Park is the perfect place to feel out in the country without being far from home. With your bike in tow, take your pick between easy, moderate and challenging trails.
Trail conditions are updated daily on their website and social media, so you'll never have to guess if it's a good day to ride.
2. Dewey Point Trailhead and Wabashiki State Fish and Wildlife Area
Best for: the nature lover
Just down the road from The Woods is a preserved wetland home to turtles, fish and even a few bald eagles. You can take a walk along the water, or over it via the newly established walkway, which leads to Fairbanks Park.
Dewey Point features a butterfly garden, an observation area and serene trails. It is 800 acres serve as a natural habitat for the native wildlife in the area. The College has had groups volunteer to keep this a clean and environmentally rich place.
3. Fairbanks Park
Best for: water bugs
We don't mean water bugs in a literal sense (probably). Located along the Wabash River, Fairbanks Park is the perfect place to scratch that itch to be around water. The dock is perfect for a picnic, reading or catching some sun.
The park also has other neat features including artwork, an outdoor amphitheater and a dog park. If you're looking for a peaceful walk along the water, Fairbanks connects to Dewey Point.
4. Deming Park
Best for: a group trip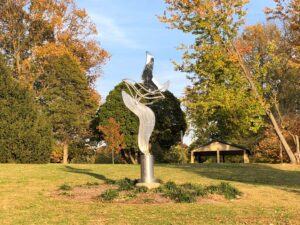 This park is perfect for a group who can't decide what do to. Do you have a friend who loves the water? Great, there's a lake with a dock and a public pool. Do you have a friend who's a kid at heart and wants to tackle the monkey bars? There's an awesome playground. Do you want to get your steps in? There are smooth paths for walks or jogs.
Also home to a 18-hole disc golf course and many shelters, there is something for everyone. There are basketball and tennis courts, and even a miniature train. What isn't there to do?
Next time you and your friends are looking for something to do off campus, suggest going to one of the nearby parks. There are plenty to choose from!