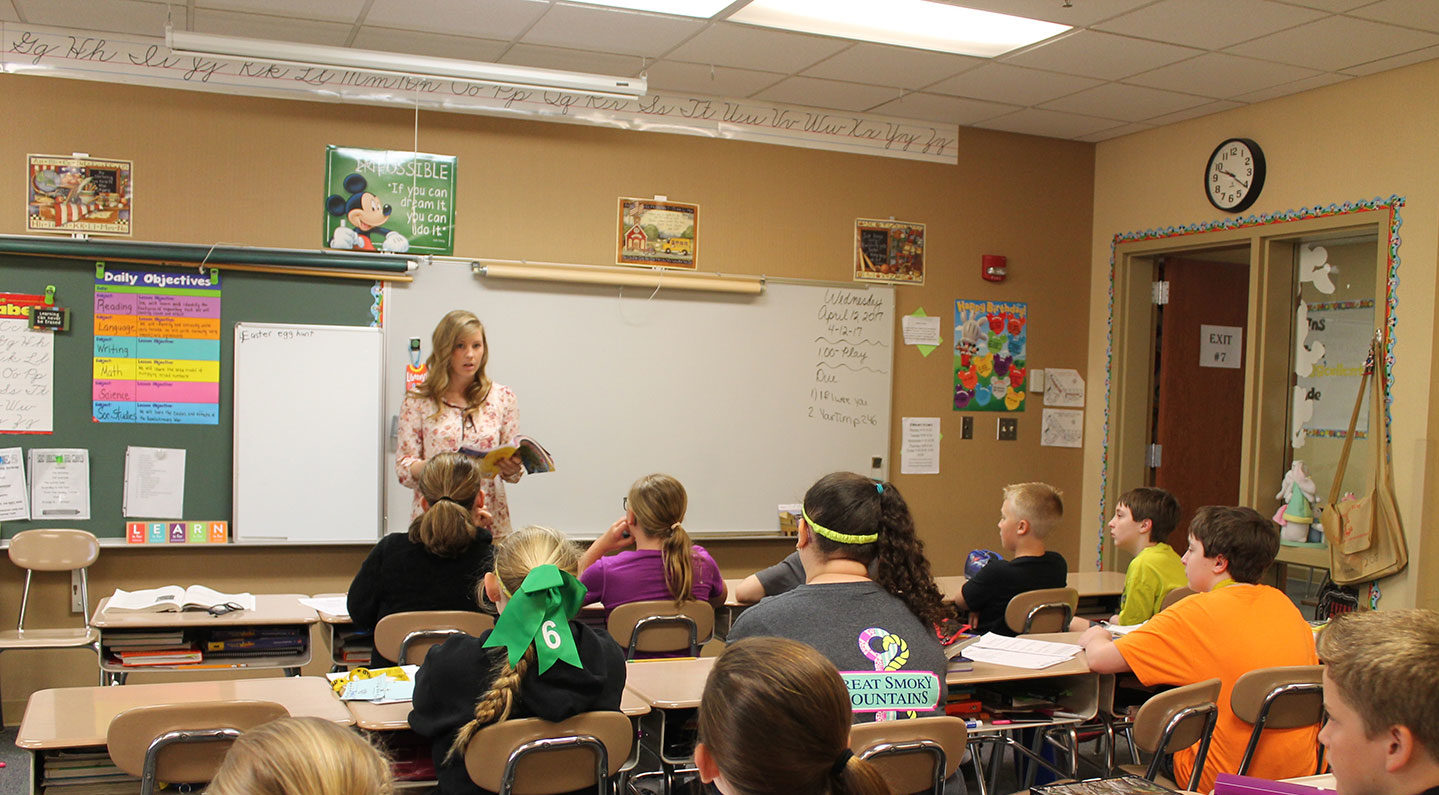 Education: Preschool - Grade 3/Mild Intervention
Become a teacher with an education degree from SMWC as an on-campus student or in our online degree program.
Bachelor of Science in Education (B.S.) Preschool – Grade 3 Overview
Do you enjoy working with young children ages birth to eight? Do you want to offer high quality educational experiences to young children? If so, SMWC offers two blended programs for you. By blending the developmental courses with the special education courses, you have the opportunity to become dual licensed in preschool to grade 3 and in early childhood special education.
The P-3/MI Program is for students who want a dual license to teach in the public schools in the areas of preschool to grade 3 and mild intervention.
As you approach the 75th credit hour at SMWC, students will be required to demonstrate basic competency with qualifying SAT or ACT (including the essay writing section) scores, a cumulative GPA of 3.0, completion of 40 hours of coursework, and completion of one Tier 2 field experience. A Gateway I interview is held to discuss your philosophy of teaching and what area you want to teach as well as the dispositions you bring to the field. For a complete list of the Gateway I requirements, view the Gateway I process-license track.
Why Preschool-Grade 3/Mild Intervention at SMWC?
Because you'll get quality education:
Our Preschool – Grade 3/Mild Intervention program is approved by the Indiana Department of Education and meets all of REPA 3 (Rules for Educator Preparation and Accreditation) regulations.
You will be afforded several clinical/field experiences culminating in student teaching the last semester of your senior year. Diverse placements will be arranged in private and/or public schools within Indiana or Illinois.
Your education will be shaped by veteran educators in the field as well as Education faculty who are accomplished in their area of expertise.
Your experience will be enriched by a variety of extracurricular and/or professional development experiences where you will be able to apply your classroom knowledge in real school settings.
The learning outcomes for Preschool – Grade 3/Mild Intervention bachelor's degree are aligned with the 2013 InTASC standards and cover the following domains: learner and learning, content knowledge, instructional practice, and professional responsibility.
Because we offer several advantages:
Classes are offered on-campus or online, in traditional 16 weeks or accelerated 8 weeks. Some classes are also offered in an alternative or hybrid format.
Financial aid and scholarship opportunities are available.
Advisors are committed to your growth and success.
Small class size provides ample opportunities for differentiated instruction, hands-on application, and caring support.