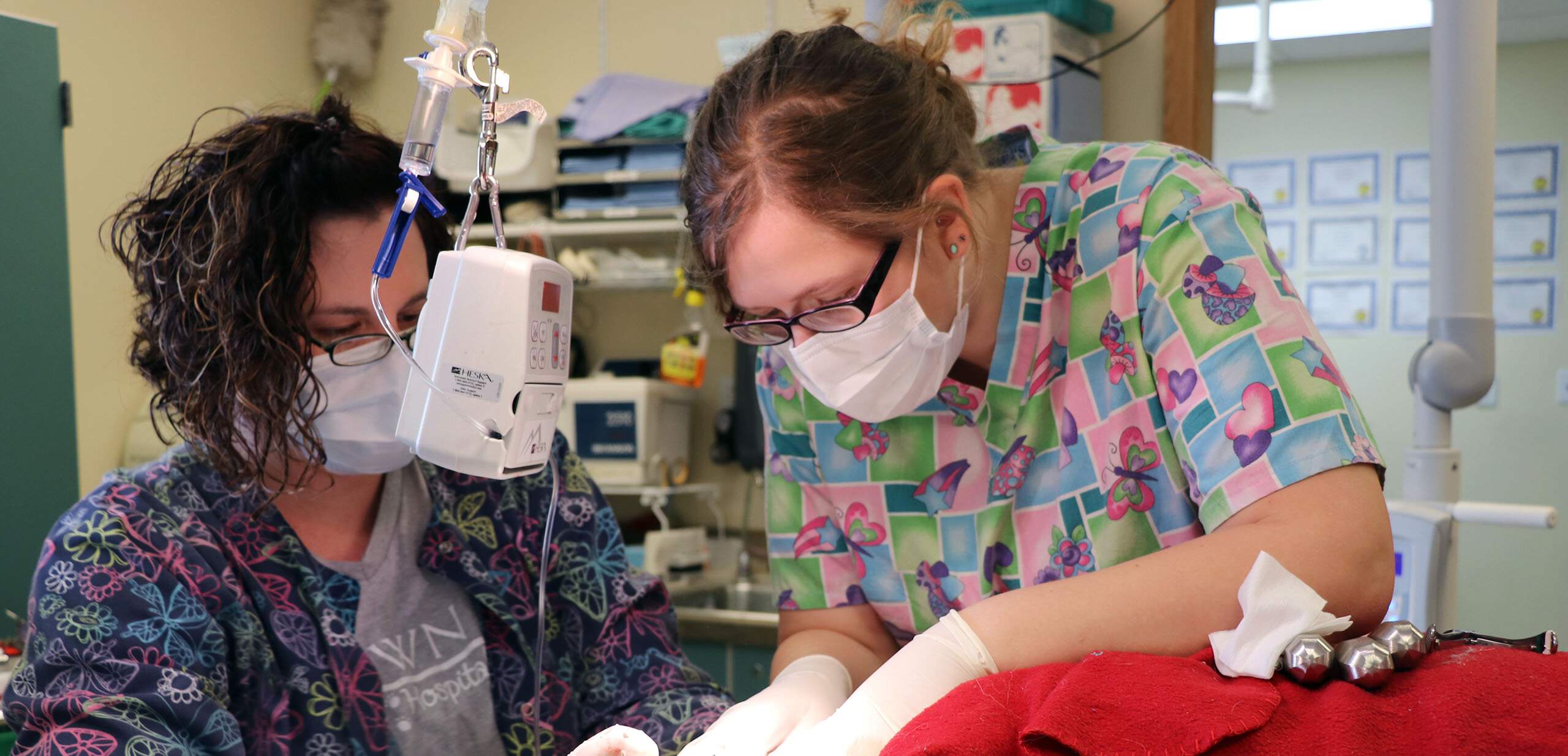 Pre-Professional Studies Degree Program
A bright future in healthcare awaits you and your first stop is a pre-professional studies degree from SMWC. This degree program is offered on-campus.
Bachelor of 

Science (B.S.) in 

Pre-Professional Studies Overview
Do you have dreams of becoming a doctor, dentist, or veterinarian? Becoming a pre-professional major at SMWC will prepare you for advanced study in professional schools including:
Medical school
Dental school
Veterinary school
Optometry school
Pharmacy school
Master's program in physical therapy
Other allied health professions
The pre-professional studies major is recommended for those who will be pursuing additional professional training. Since many of the professional schools are extremely selective in their admission procedures, this department has a policy of selective admission to this program. Only juniors who we feel have an excellent chance of success in the professional school of their choice are admitted to this major. Students take courses in the biology major until their junior year.
Since this program has the expectation of further study in competitive fields, there is an application process to enter the program. Students who have earned over 15 hours in the sciences with the appropriate grade point average (which differs depending on the professional program to which they aspire), may apply for admission to this program. The criteria for selection are preparation for the professional program, likelihood of admittance to professional program, and suitability of the student to the professional careers.
Pre-Professional Studies Career Paths
This heavy concentration on science courses is a good preview of academic work at professional schools and has proven to be an excellent preparation for students who have gone on to professional training.
Recent graduates of this program have been accepted to:
Medical school
Osteopathic school
Dental school
Veterinary schools
Optometry schools
Physical therapy programs
Check out our blog What can you do with a pre-professional studies degree?