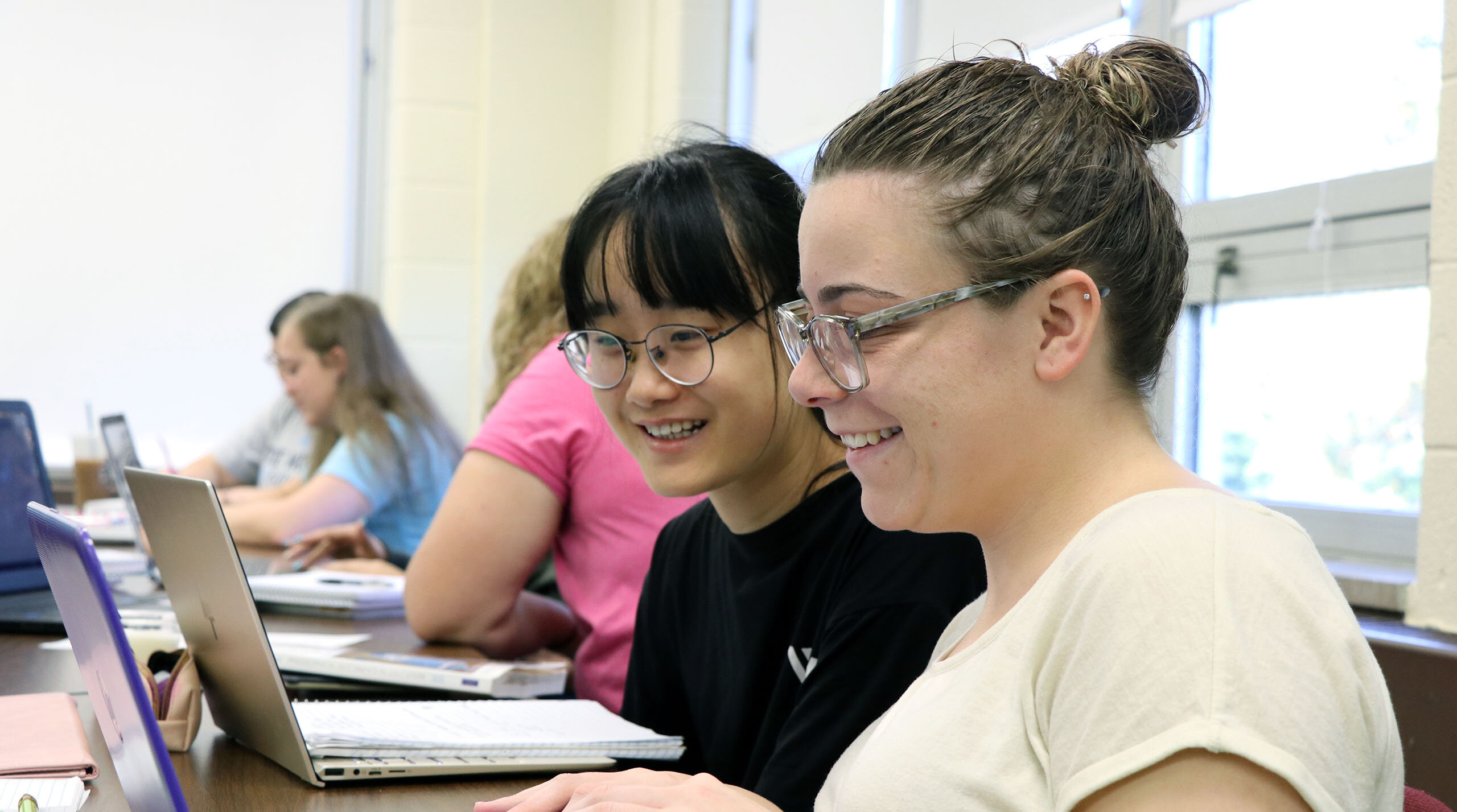 Human Services Degree Program
Make a positive impact in people's lives by pursuing a human services degree from SMWC — online or on-campus.
Bachelor 

of Science (B.S.) in

 Human Services Overview
Your passion is helping people, and deep down you want to do more.
A human services degree from SMWC will prepare you to take on a meaningful role in the helping professions. Whether on campus or in our Woods Online program, you will develop skills for working with individuals, families, groups and communities. You'll learn to problem solve by assessing clients' needs and identifying community–all with the goal of making a difference and serving in the lives of others.
Human Services Career Paths
The human services degree prepares you for work under the supervision of a helping professional with a more advanced degree in a variety of entry level social worker positions in a diverse array of settings including:
Group homes and halfway houses
Community mental health centers
Hospital psychiatric units
Service agencies for families and children
Shelters or outreach services for the homeless
Agencies that protect and serve the elderly
Healthcare settings
Organizations serving youth
Agencies working to end substance abuse
Victims of family violence
Financial assistance to those in need
Criminal justice system
Hotlines that respond to crisis or help people find assistance
Check out our blog 8 careers you can have with a human services degree
For more specific information regarding the human services degree, please contact Christine Wilkey