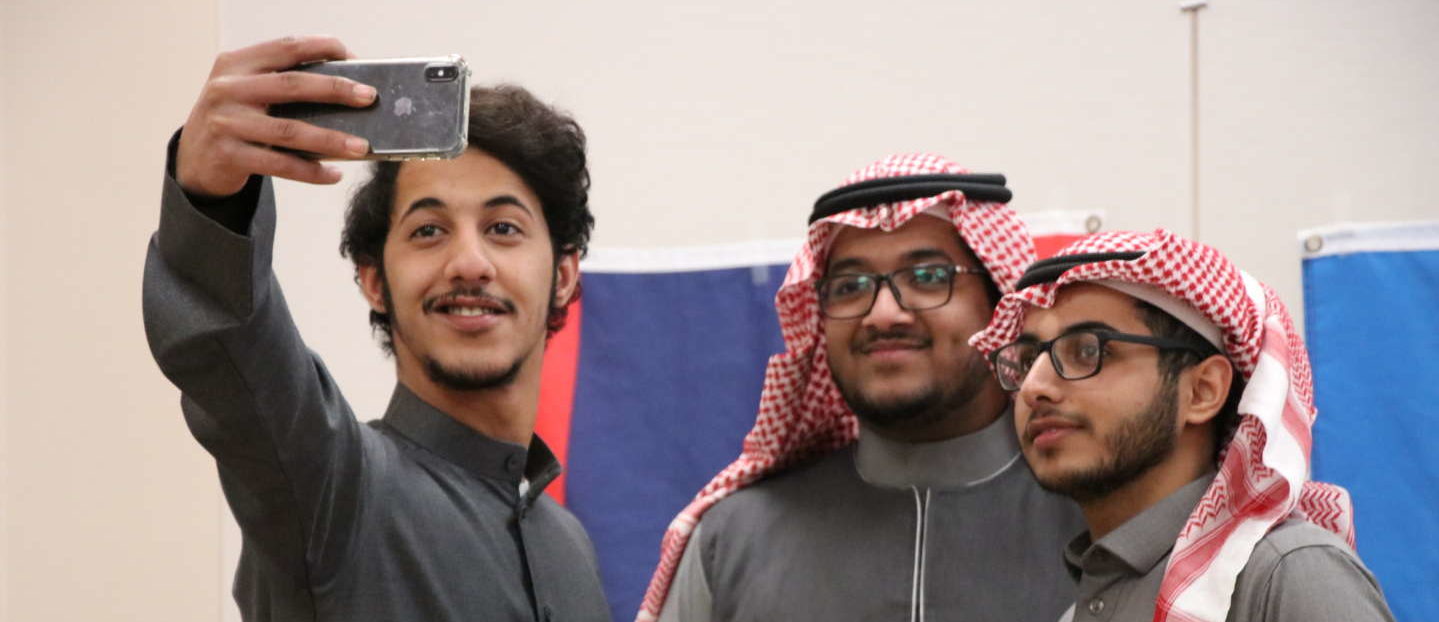 Frequently Asked ELI Questions
Why should I study English?
Learning a new language allows you to communicate with new people, see things from a different perspective, or get a deeper understanding of another culture. The English language plays an important role in our professional and academic lives because it is understood by many people around the world. Learning English is key if you plan further study in the United States. Plus, our society's increasing reliance on digital technologies and the internet makes English an important skill to learn.
How can ELI help me with my English language skills?
ELI is an intensive on-campus English language program designed to prepare you for college-level courses. You will study English grammar, reading, writing, listening and speaking through a 7-level curriculum, 20 hours of intensive English classes per week and monthly field trips to local attractions. Plus, you'll have the chance to learn outside of the classroom by being paired with native English speakers as conversation partners. Upon successful completion of level 7, you'll gain conditional admission to SMWC and Indiana State University.
What possibilities await me after ELI?
Academically qualified ELI students who successfully completed level 7 may be admitted conditionally to the following schools:
Saint Mary-of-the-Woods College
Indiana State University
Catholic Theological Seminary at Chicago
Upon meeting the conditions as specified in the university's conditional admission letter, a student will be admitted as a regular student. Some universities require that students submit application forms, official transcripts from previous study, documentation on finances and perhaps letters of recommendation while others only need to review official ELI transcripts to decide on conditional admissibility of students. In all cases, one of the conditions will be to achieve a certain TOEFL or IELTS score or complete the ELI program successfully. Assistance in applying to universities is available free of charge to all ELI students.
What happens when I get to the campus?
Upon arrival, students receive orientation to the English Language Institute program, SMWC and our local area. We are here to assist with all your needs — from housing options to opening a bank account.
Where will I live?
Rooms at SMWC's residence hall, known as Le Fer Hall, are available for ELI students who meet certain eligibility requirements. There are also apartments and houses available for rent in the Terre Haute area. Housing would need to be arranged by the students before or after arrival to the campus.
Am I required to have health insurance?
ELI students have full access to the SMWC Health Services Clinic. Students on student visas are required by ELI and the State of Indiana to have medical insurance. Students must be covered by a plan, and the provider must have offices located in the United States. Students are required to show proof that their insurance meets these requirements.
What does a typical ELI schedule look like?
| Time | Class | Day |
| --- | --- | --- |
| 9 – 9:50 a.m. | Grammar | Monday – Friday |
| 10 – 10:50 a.m. | Reading | Monday – Friday |
| 11 – 11:50 a.m. | Writing | Monday – Friday |
| 12 – 12:50 p.m. | Listening/Speaking | Monday – Friday |
Why SMWC?
Saint Mary-of-the-Woods College is a Catholic, private liberal arts college in Indiana with a mission to empower students to think critically, engage in lifelong leadership and effect positive change in a spirit of service and social responsibility. Our campus offers the friendliness and safety of a small town with accessibility to nearby cities of Terre Haute and Indianapolis. Our location brings us within driving distance to scenic parks, theaters, shopping areas and other higher education institutions.
As an ELI student, you'll have access to the fitness center, the health center, library, dining hall, café and other amenities.