Sarah Stultz Mahady '05
Director of Alumni Relations
This speech was presented at the 2022 Ring Day ceremony.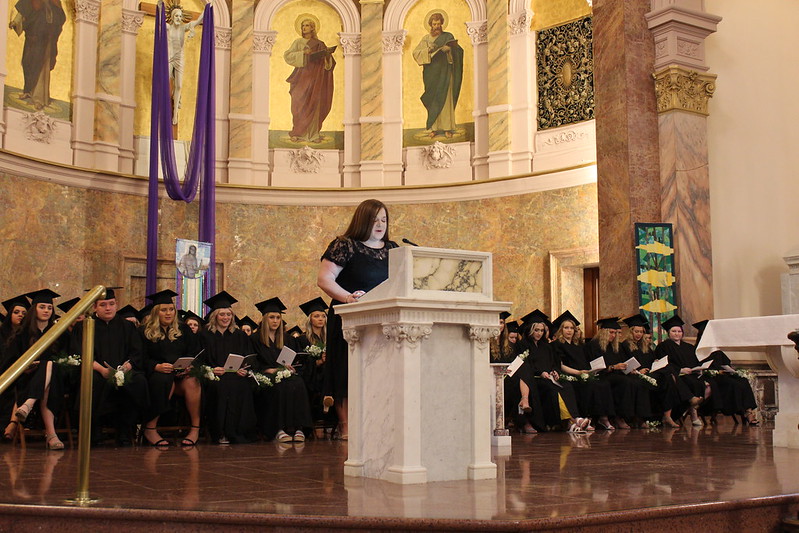 What do you remember most from your childhood? Is it the lunch your family packed you the first day of kindergarten? Or maybe the first time you rode your bike without training wheels? While those were milestones, I'm guessing the memories that truly stand out are the family traditions you experienced year after year; the routines that became rooted. They are the vacations that you eagerly anticipated every summer. Or maybe the tradition of spending a special holiday with your entire family. Family traditions are memory-making experiences you will always hold dear. They create a lasting way to pass along important rituals and customs from generation to generation.
When the time came for me to start college, I was so excited to finally be independent and on my own. I forgot how important Sunday church and lunches were, the specialness of those weekend movie nights with my family (we watched Christmas movies year-round!), and the enjoyment of birthday dinners at the restaurant of our choice. Soon, the chaos of college life took over. However, we still made time to celebrate our family traditions that were embedded in each of us. As you reflect today on your college experience, think of the importance of the traditions that have been a part of YOUR family and your journey at Saint Mary-of-the-Woods College. Do you remember that one thing that made you say to yourself, "THIS is the college I want to attend!" I sure do! Being a legacy from the class of 1969 and seeing my aunt wear her Woods Ring with so much pride, I knew that this is where I would go.
So, what is the meaning of a tradition? The word has several definitions including something practiced, rooted, established, long-lived or generational. I am sure each of you has your own personal traditions that have been passed down in your family. Traditions are engrained in long-lived and well-established behaviors. For me, the traditions themselves feel like home. They evoke emotion and instant nostalgia. Did you have an "Avenue" moment when you first arrived on campus? A happy feeling, right? A sensation that makes you feel right at home. An impression that cannot be put into words because it is so significant.
Let's go way back in time. Think about what these grounds looked like in 1840, the year that Saint Mother Theodore Guerin and her five companions journeyed from their convent in France to the wilderness of what is now our beautiful campus. As you know, the group faced many obstacles along the way. Yet, Mother Theodore and her colleagues persisted in each step to build this opportunity. We are all part of their powerful legacy.
Think about the flickering of the candles at the acorn ceremony your freshman year, the connections that were quickly made resulting in the excitement of Big/Little selection and reveal, the gathering at Midnight Breakfast before you pulled an all-nighter studying for finals, the sight of the College's Christmas tree being lit during the tree blessing, the memories made during the porch dance, or the excitement of the Ring Pounding leading up to today. These events all speak to my heart in layers. They take me back to my time as a Woods student while at the same time, I am creating lasting memories in the present with each of you. I love being a part of your journey and am overflowing with excitement about the future!
The first year of college is a time of transition for many reasons, from living away from home to becoming more independent. For most, SMWC traditions have made The Woods feel like a second home. Think back to orientation, where you met acquaintances who have become dear friends. Do you remember your first day as a Woods student? Your freshman class attended the opening celebration that served as the official welcome to the SMWC community. At the celebration, President King was presented with a box that had an acorn for each new student. This box and President King's acceptance of it, symbolized the start of your journey at The Woods. Today you will receive an important symbol of your success on that journey, our beloved Woods Ring.
You didn't know it at the time, but that first introduction would lead to years of close friendships and a shared love of SMWC traditions. Working with alumni and students, I often recall with a smile and joy in my heart the traditions that stand out in my mind – those that have been carried on, as well as the traditions that have evolved with the continued growth of the College. These practiced moments have become embedded into our hearts and souls, touchstones of a lifetime. This happens not only today on your Ring Day, but at any special moment, established by togetherness and continually practiced with intentionality.
Every tradition begins as a moment, that moment then turns into a fond memory and it's up to us to continue that if we wish to. I implore you to not lose the feeling you have when you drive down The Avenue. As we learned in today's Philippians reading: fix your thoughts on what is true, and honorable, and right, and authentic, and lovely and gracious. Take the time to roll down your windows and listen. Allow the sounds of the campus to envelop you. Take a moment before you leave campus today. Let your mind take you to 1840. Relish the things that are excellent and worthy of praise today.
For Saint Mother Theodore Guerin and her fellow sisters, this place became home in no time. I hope the same happened to you when you entered the campus gates. And that the people you have met during your Woods journey have become your family. Indeed, traditions began from the moment you arrived.
There is no tradition at SMWC more treasured than that of our Woods Ring. Can you imagine what Ring Day in 1922 looked like and how it felt for the seniors receiving the first Woods rings ever created? I wonder if they appreciated the seed that was planted that day. And I am so proud of the generations of Woods students and alumni who have carried this tradition forward. One hundred years ago the students of SMWC embarked on a journey not knowing where it would take them, just as Saint Mother Theodore Guerin and her companions did when they set out for Indiana. Not unlike the 1922 senior ring recipients, some of you may feel uneasy about the next steps of your journey.
Traditions have a way of creating constancy. The distinctive ring you will receive today will be a constant and powerful reminder of your academic achievement, personal growth, unforgettable friendships and the closest connections you have made thus far, whether they are professors, students, staff or alumni. Your ring represents a tangible bond linking generations of alumni and students to our beloved Woods. Wear it with pride, you have earned it.
I hope you feel a sense of rootedness and a have longing to connect with past, present and future generations. Your ring is just a symbol, take time to intentionally celebrate this bond, year after year. Leave your mark by creating traditions that may be looked back on 100 years from now.
As Saint Mother Theodore Guerin so eloquently shared, "Grant, O my God, that all who dwell in this house may love thee much, may love one another and may never forget why they came here."
---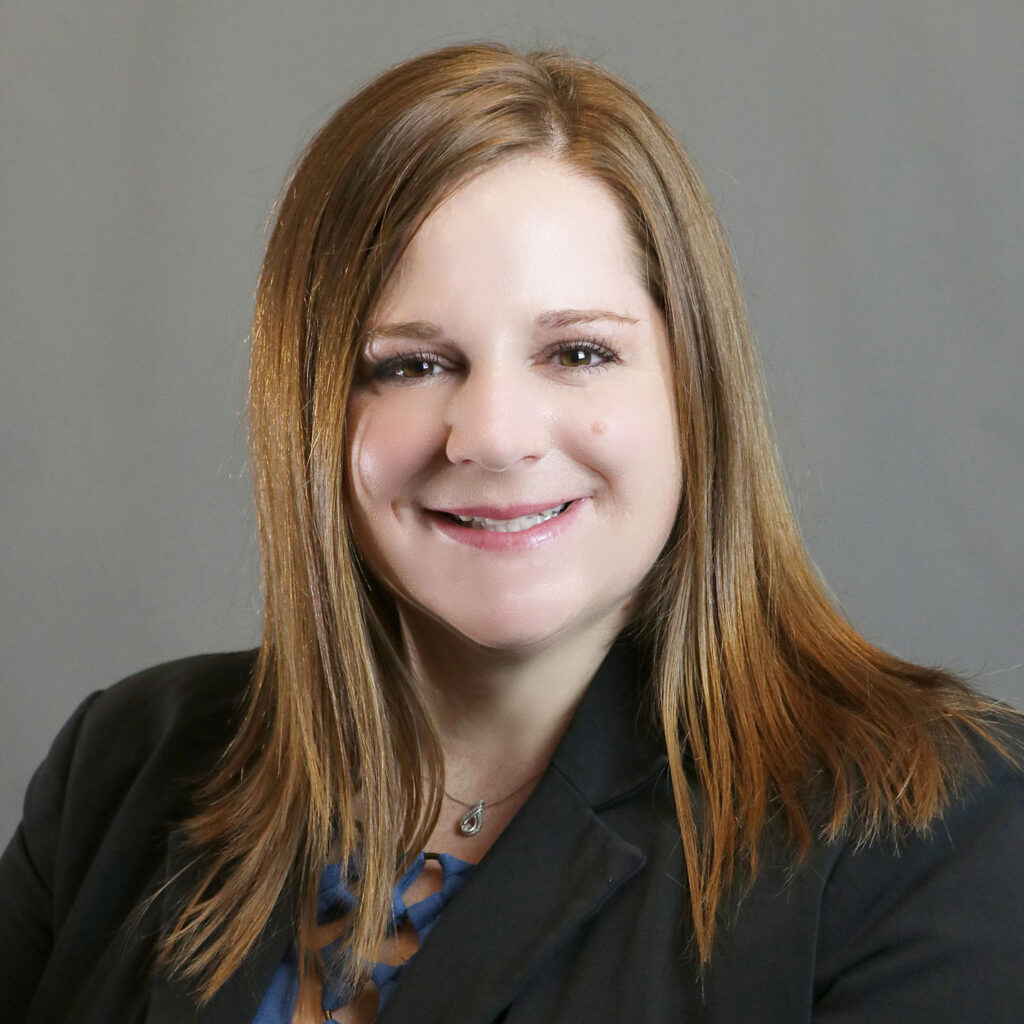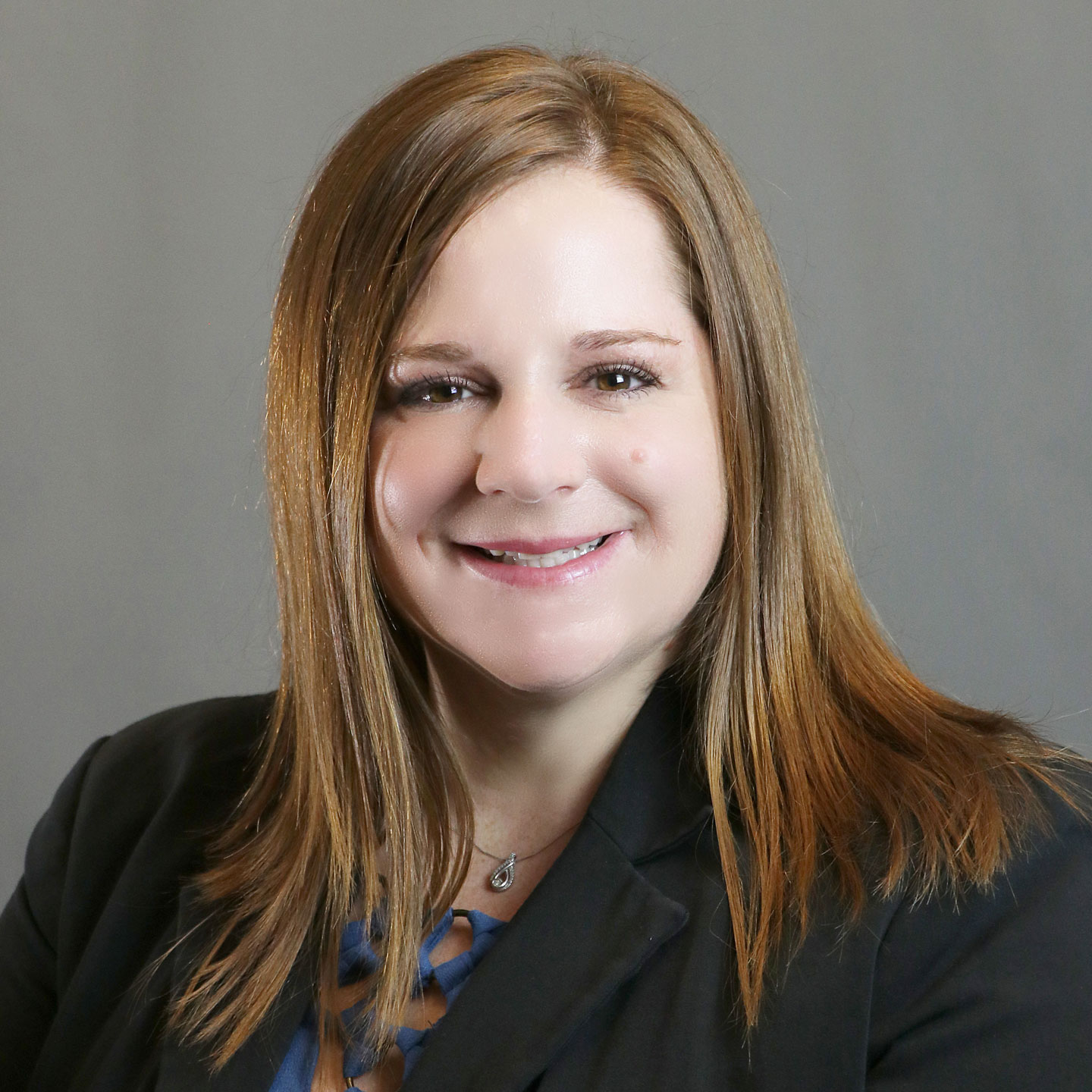 Sarah Stultz Mahady '05 has worked in higher education for 17 years. She joined The Woods in 2019 as director of alumni relations and is a legacy student who graduated in 2005 with a degree in business administration. In the Wabash Valley, she serves on the board of directors for Junior Achievement. She also volunteers at her church, St. Mary's Village Parish Rectory, and has been a catechist there for seven years. She has been married to her husband, Brandon, for 12 years. They have two beautiful daughters.