By Jilliann Reese
When most people think of philanthropy, their mind automatically goes to money or a generous cash donation. As I have grown and learned more about philanthropy with the help of the Future Alumni Association at Saint Mary-of-the-Woods College, the definition has changed. Philanthropy is the act of giving what you can — whether it is money, time or talent. The Woods is working to change the culture of philanthropy one student at a time.
As a freshman, when I was asked to donate money back to The Woods, my answer was an immediate no. I refused to give even $5 back to my school because I thought to myself, "why would I donate money when I'm already paying tuition?" My perspective has changed immensely now I am a senior and have had more conversations with Sarah Mahady '05, director of alumni relations. I now realize that even if I am just giving some of my time and talent, that is still a philanthropic gesture. As a member of the Future Alumni Association, my goal is to help other students understand this.
On Oct. 7, I was able to attend the Blessing and Dedication of the Butler Outdoor classroom. While I was sitting there, I was moved by the Bruck's words and their story. The Woods is genuinely a providential place where lives are changed and memories are made, and I want to be a part of that change. During the dedication, the old bridge that was once over Le Fer Lake was mentioned. While Nancy and Morgan Bruck reminisced on their memories and expressed their love for The Woods, I was quickly reminded of the love I have for Saint Mary-of-the-Woods College.
At that moment, I decided that one day I would like to leave a physical footprint on campus that represents my love for The Woods. I would like to help donate money to ensure that there will once again be a beautiful bridge that crosses Le Fer Lake. While I do not plan on doing this anytime soon because I am still working toward my degree, I know that I would like to see this come to fruition one day.
As I look back on my journey, I see growth — not only in my education but in my attitude toward giving. I went from being an 18-year-old freshman who was unwilling to give $5 to a 21-year-old senior who was ready to build a bridge. Whether it's donating money or giving some of your time and talent, it is meaningful and it is my goal to help students understand this.
---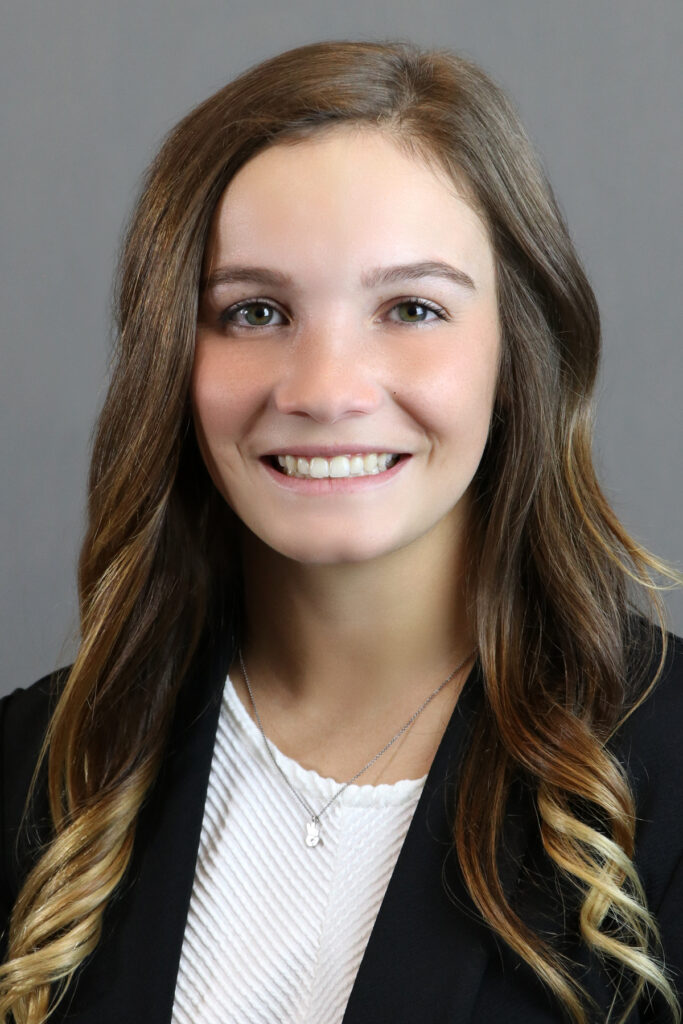 About the Author
Jilliann Reese is a senior at The Woods pursuing a degree in business administration and information technology with a minor in education. She is from Elwood, Indiana, where her mom, dad and younger brother live. At The Woods, she is a part of the Pomeroy softball team, where she helped bring home a National Championship in 2019. She also serves as the Student Senate vice president and serves on the Future Alumni Association.