The advancement team at Saint Mary-of-the-Woods College is excited to welcome alumni back on campus for an in-person Reunion in the spring.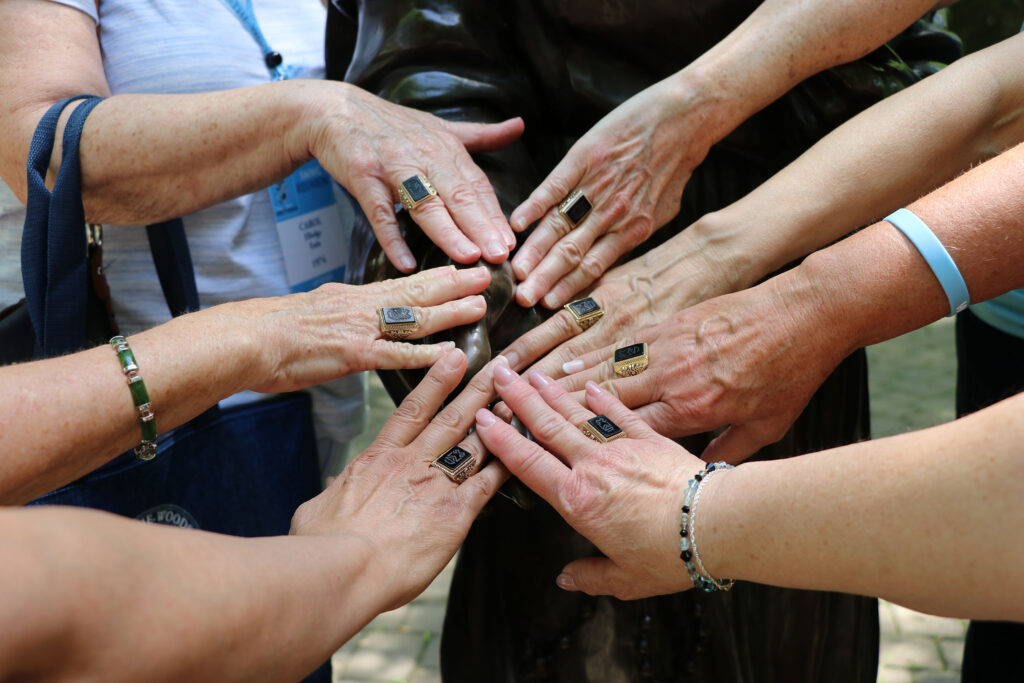 Reunion 2022 is set for May 20 through 22 for a weekend of fun and fellowship. All SMWC alumni are welcome to attend, but the milestone years — classes with the year ending with a 2 or 7 — are especially encouraged to attend. Registration for the event opens Jan. 4.
The weekend is full of activities for alumni to reconnect, reminisce and make new memories. Alumni will arrive Friday afternoon for a 1 p.m. check in at Le Fer Hall. A welcome dinner will follow for alumni, and a Golden Jubilee reception and dinner will take place for the Class of 1972.
Sarah D. Mahady '05, director of alumni relations, is glad to have another in-person Reunion after the 2020 Reunion was transitioned to virtual. 2021 was condensed, but still welcomed alumni back to the beautiful campus. This year, she said, will be safe and closer to a traditional Reunion.
"We are looking at a full schedule to give our alumni a weekend to remember," Mahady said. "The team and I are blessed to have alumni who express such excitement for their alma mater. To come back to campus and share their time with us is so special."
Throughout the weekend, tours of several facilities will be available — including renovation and progress of Le Fer Hall, where more than 80 bathrooms are being redone. Alumni will also have the chance to tour Les Bois Hall, the new residence hall on campus which houses the Campus Store and market. Meals will be provided in the new dining facility in Les Bois Hall, Doherty Dining. The Reunion Banquet will still be held in O'Shaughnessy.
Dottie L. King, Ph.D., president, and cabinet will host a conversation with alumni about the progress and vision for the institution.
"We want our alums to have a chance to relive their days at The Woods, but we also want to show them all of the updates we are making to campus," Mahady said. "Many of the renovations will benefit the building they know and love, which will keep the buildings standing for years to come."
Reunion will conclude, as always, on Sunday with the 8 a.m. Mass in the Church of the Immaculate Conception followed by brunch in O'Shaughnessy.
On-campus housing in Le Fer Hall is available first come, first serve. Off campus accommodations are also available through Hilton Garden Inn and Candlewood Suites at a special rate for Reunion 2022 guests.