Have you considered studying music therapy? If you have, we might be the perfect place for you! Saint Mary-of-the-Woods College (SMWC), aka "The Woods," offers undergraduate, graduate and equivalency (both campus and distance) programs. With our long-standing history, tradition of innovation and excellence, distinguished faculty and beautiful campus, you will have an unforgettable experience that reaches far beyond the classroom.
1. The Experience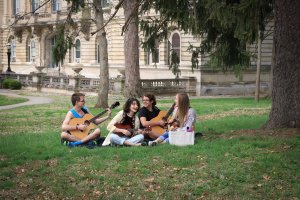 At The Woods, students have the opportunity to begin their practicum experiences in their first year. Additionally, students receive weekly supervision with their faculty supervisor and onsite practicum supervisor(s) in addition to their group supervision class. Some clinical opportunities include sites such as elementary schools, behavioral health units, a juvenile detention center, long term care facilities and adult day facilities. Telehealth practicum placements have further expanded educational opportunities. Students have the opportunity to work with experienced professionals, gaining invaluable clinical experience in a variety of settings. All students in the music therapy program experience peer mentorships, allowing them to develop collegial relationships and learn from peers to create a strong sense of community. Finally, the individualized growth and development of each student into a strong music therapy professional lead to many alumni becoming business owners, clinicians in large hospitals, researchers and leaders throughout the music therapy profession.
2. The Culture

All music therapy programs provide developmentally progressive courses and clinical opportunities. Clinical musicianship and an emphasis on improvisation are core components of all programs. As a Woods music therapy student, we exemplify the core values of the College: Social justice, spirituality, sustainability and gender equality. Leadership, service, a sense of community and advocating for social justice are at the heart of our programs.
3. The Faculty
SMWC has distinguished faculty in all music therapy programs. In addition, full-time and adjunct faculty are experts in the field in a range of areas.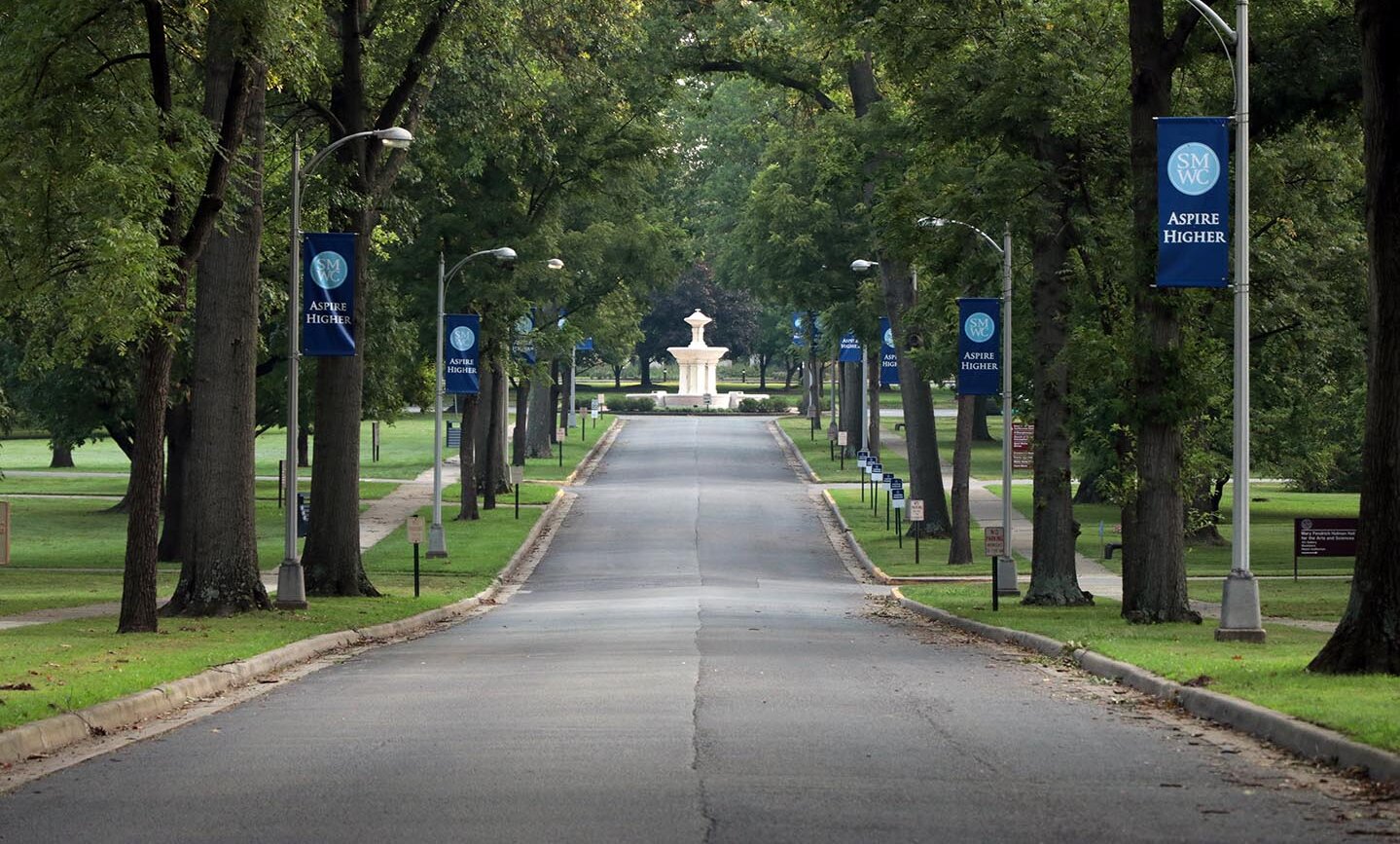 4. The Campus
As soon as you reach the entrance of Saint-Mary-of-the-Woods College, you'll experience the picturesque scenery that The Woods has to offer. Driving down the Avenue, you just might experience your "Avenue Moment."
5. The History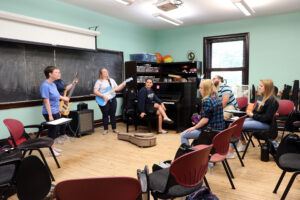 Throughout our long history (since 1840), the music therapy program has continued to expand its educational opportunities. In 1983, SMWC proudly established the campus-based Bachelor of Science in Music Therapy (BSMT). In 2000, SMWC started the Master of Arts in Music Therapy (MAMT) program, allowing music therapists to study in a graduate program that is a hybrid: both online format and campus residencies at the start of each semester to allow for cohort connection and intensive hands-on learning in clinical improvisation, Guided Imagery in Music (BMGIM), and more. In 2012, SMWC established the Music Therapy Equivalency Distance Program (MTED), the first distance program of its kind to offer individuals with bachelor's degrees in music an opportunity to return to school and become a board-certified music therapist (MT-BC). The program has a similar structure to the MAMT program, with campus residencies at the start of each semester, but allowing students to complete their pre-clinical practicum experiences near their home. Many students love SMWC so much that they choose to obtain their BS in Music Therapy (or MTED certificate) and then complete their MA in Music Therapy here as well.
Sound like your kind of college program? Then be sure to contact us for more information and check out our website.