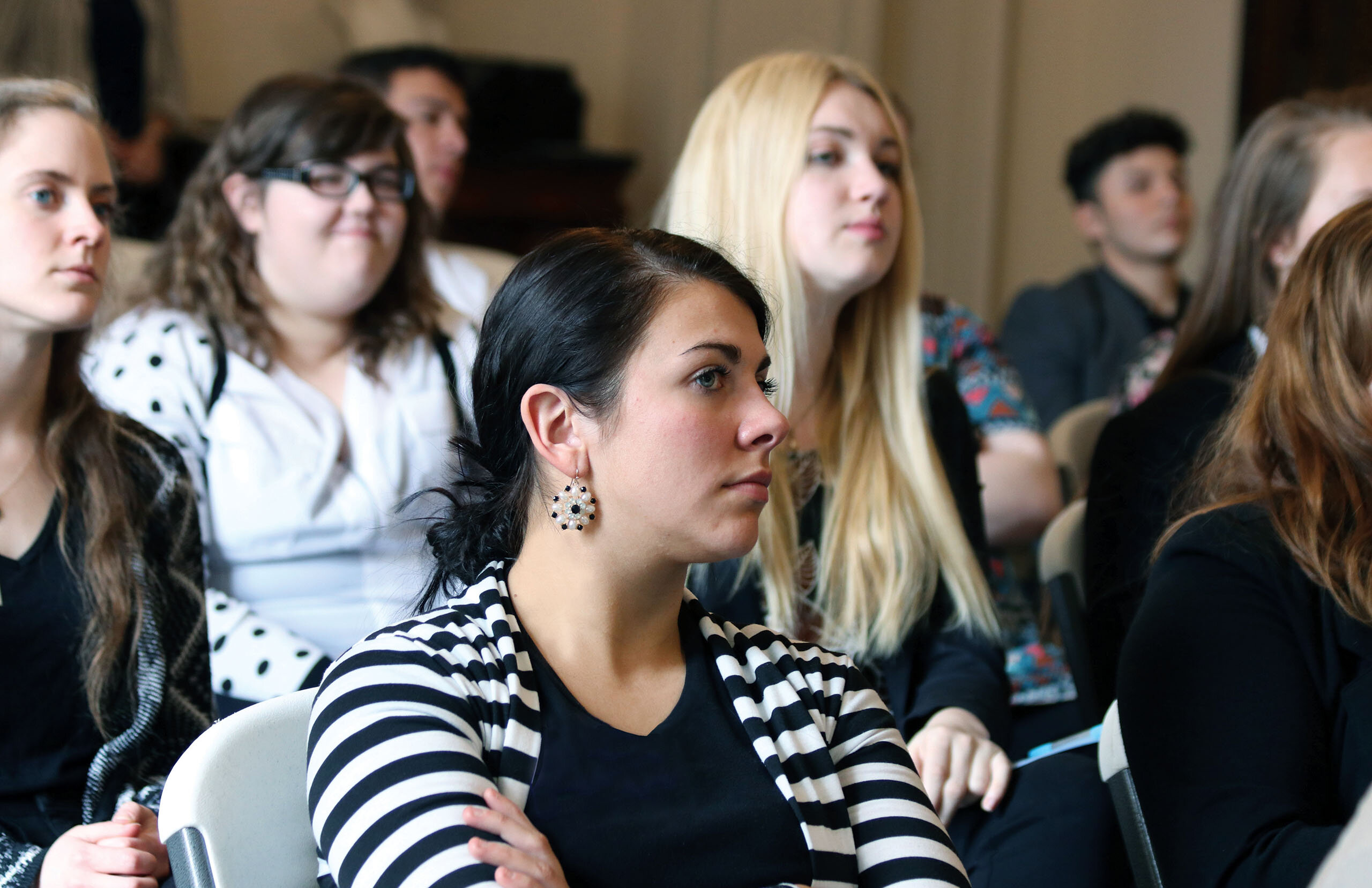 Psychology Degree Program
Whether you take classes on-campus or online for a bachelor's degree in psychology, you will get the same personal attention and strong foundation for a meaningful career.
Bachelor of Science (B.S.) in Psychology Overview
Would you like to make a difference in the area of mental health? As a psychology major at SMWC, you will be prepared to combine knowledge about the human mind with the ability to collect, analyze and interpret data from a logical, problem-solving perspective. You'll develop research skills and gain insight into human behavior.
This program provides the advantage of a well-balanced generalist program taught by faculty who are experienced teachers, researchers and practitioners. Our graduates merge seamlessly into entry-level health and human service careers or go on to earn advanced degrees.
Psychology Career Paths
A psychology degree from SMWC prepares the graduate to combine knowledge of human behavior with the ability to collect, analyze and interpret data from a logical, problem-solving perspective. Because of this, the career choices for a psychology major are numerous and varied: 
Mental health caseworker
Social agency caseworker
Consultant to other professionals
Lawyers
Educators
Physicians
Engineers
Managers
Policy makers
Places of employment for psychology majors may include:
Laboratories
Hospitals
Courtrooms
Schools and colleges
Prisons
Corporate offices
Counseling centers
Recreational centers
Check out our blog 8 careers you can have with a degree in psychology
FAQs
What is psychology?
Psychology is the study of the mind and its functions. If you pursue a bachelor's degree in psychology at Saint Mary-of-the-Woods College, you'll learn how to collect data, analyze it and apply it to human behavior. If you're looking for a good college for psychology, the small class sizes at SMWC make it easy to get one-on-one time with your professors and collaborate with other students. That intimate approach means richer learning for you.
Saint Mary-of-the-Woods is one of the best colleges for psychology because we also overlay a values-based curriculum with a strong foundation in leadership, so you aren't just learning the basics of psychology — you're learning to be a leader in your field.
Why get a degree in psychology?
Are you fascinated by the human brain and what makes people make their decisions? Do you love working with people and helping them understand their own motivations? You will love a career in psychology. Psychology degree jobs are rewarding because they tap into the desire to help others, allowing them to help themselves.
And, if you are looking at other degrees, add a double major in psychology! Understanding human emotions, motivations and brain function are helpful in literally any job because every career path works with people on some level.
What jobs can you get with a psychology degree?
Having a bachelor's degree in psychology allows you to go down many career paths based on your interests! You may choose to go on to graduate school to pursue a master's degree in psychology to be a psychologist. But several career paths in psychology don't require a graduate degree. Here are some jobs you can get with a psychology degree:
School Psychologist

Addiction Recovery Specialist

Therapist

Director of Communications

The versatility of psychology will add value to any major you pair it with — such as education, biology or nursing. The same goes for adding a minor, like chemistry or leadership. Explore eight more career options in psychology in our blog.
What is the average annual salary of someone with a biology degree?
As you look at starting salaries, keep in mind that the cost of living and opportunities to move with a career or industry sector should also factor into your decision. For instance, Indiana is known for job growth due to the low cost of living. Your dollar simply goes further here.
Indiana: $43,000
Regional (Midwest): $46,000
National: $47,000