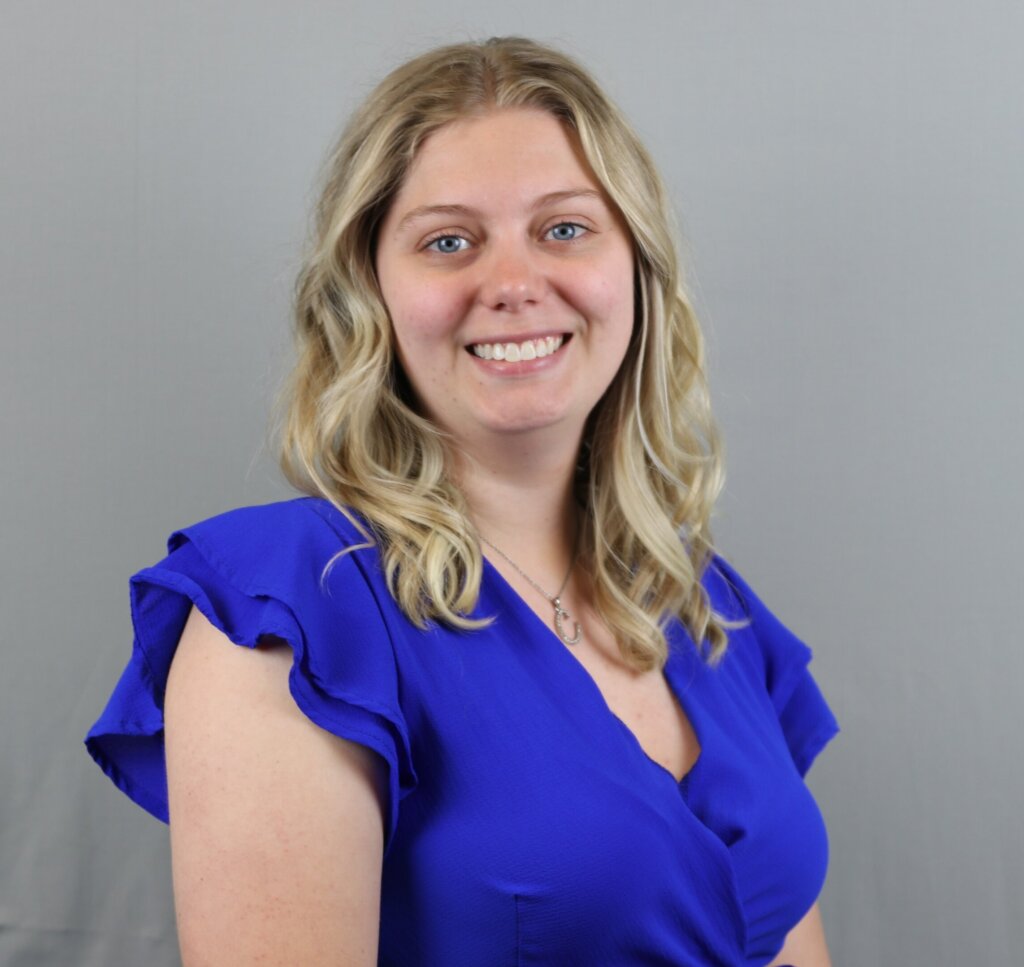 Carol Schumacher
Digital Marketing Manager
Office of Marketing and Communications
1. Explain your role at Saint Mary-of-the-Woods College? (What's your daily routine, what's your role in big events on campus, what is your role with students, etc.)
My primary job is to maintain SMWC's digital presence. I create and implement digital ad campaigns on several platforms (for example: Google Ads and Facebook Ads). While ads are running, I monitor their performance and figure out ways to improve their performance. When I am not optimizing digital ads, I am updating the SMWC website, creating graphics for the website, designing mass email templates, helping the content marketing manager with social media, filming campus events, editing videos and just about anything anyone asks that is related to marketing and communication.
2. What do you enjoy most about SMWC?
I love how it doesn't feel like work. The people I see every day aren't my coworkers, they are my family. I genuinely feel a connection with everyone that I meet here. SMWC is such a special place and I love having the opportunity to share it with the world through different ads and campaigns. Helping students find their place is extremely rewarding.
3. Tell us more about yourself? (Hobbies, family, community involvement, etc.)
I grew up in Illinois and moved to Terre Haute, Indiana, to pursue my college degree. While I now prefer The Woods to my alma mater, I still have ties to Indiana State, as I have recently taken on the role of an advisor for my sorority there.
I have a ton of hobbies. I love doing anything that involves creatively using my hands: painting, crafting, decorating cakes, etc. I even run an Instagram account dedicated to painting my nails. I also collect pennies. I love going to festivals and would consider myself a "foodie." I also have an appreciation for music. I used to play the flute and piccolo but have since traded those in for my harmonica. My brother and I have a little band, but we only play for my family at Christmas. We haven't taken our career to the big time just yet. When I am looking for something to do that is a little more relaxing, I love to lay in my hammock and read a good book or write in my journal.
4. Why should people become engaged with The Woods?
The Woods is a magical place. It is truly a feeling that is hard to describe, but the minute you step on campus, you feel it. I still get that feeling every day when I pull in the main gate to come to work. One thing I truly love about SMWC is how dedicated it is to preservation. Instead of replacing its architecture, it builds on and is constantly improving it, which is no small (or cost saving!) feat. Engaging with The Woods is a way to help keep those efforts alive and to continue propelling SMWC into the future.