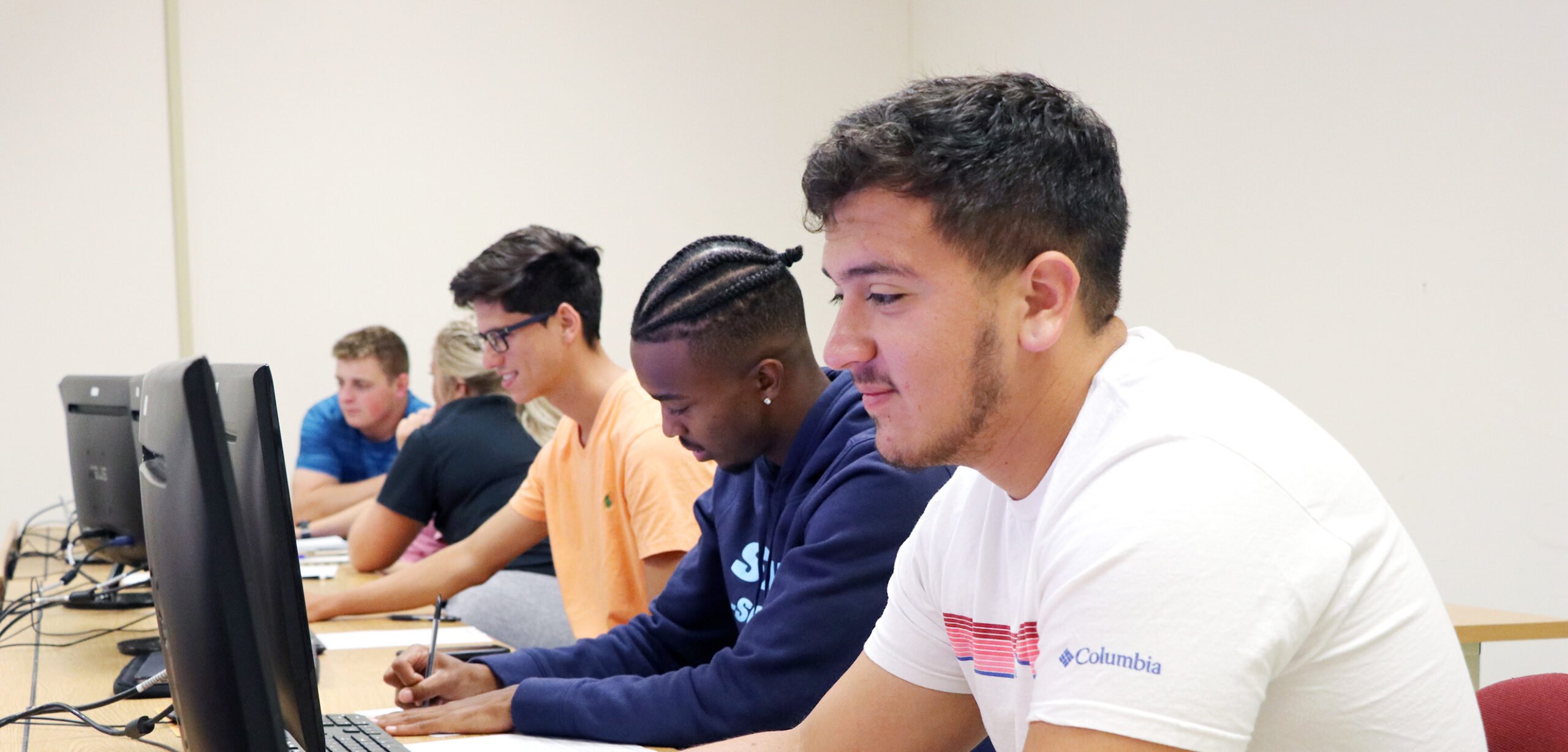 Business Administration Degree Program
An online or on-campus business degree from SMWC prepares you for a rewarding career in business. The bachelor's degree in business administration is available for you to pursue as an online or on-campus degree-seeking student. Business administration may also be added as a minor.
Bachelor of Science (B.S.) in Business Administration Overview
There's one in just about every progressive office: someone who quickly grasps the "big picture" of both how things work and how to move things forward. Behind that "go-to-person" savvy, you're likely to find a person who studied business administration.
Businesses need people who understand marketing, accounting and management. If you are attentive to detail, hands-on and can see the bigger picture of a project or venture, a business administration degree, offered on-campus and online, is a great fit for you. If you are looking for an online business administration degree, you can't go wrong with Saint Mary-of-the-Woods College which is consistently listed as one of the best online undergraduate programs in the U.S.
Business Administration Career Paths
The business administration major affords students a great deal of flexibility in careers in business. Business majors can choose which courses to take to satisfy 21 of the required 48 hours. This allows flexibility to create a broad range of careers in business or prepare a student for a specific area of interest within business administration degree jobs.
Business majors can develop a course of study that could lead to such business administration jobs as:
Small business management and related entrepreneurial activities
A wide variety of entry level administrative and managerial positions
The non-for-profit and healthcare industries
Graduate studies in business (MBA) or law
Business Transfer Policy
Since the world is constantly changing, caution is used in accepting business transfer credit based on the age of the credits. Generally, the course must have been taken within 10 years of enrollment at the college. Some exceptions to this 10-year rule may apply when the student is currently employed in the field. One-half of the total hours required for each business major must be taken at Saint Mary-of-the-Woods College. These hours must include a minimum of 12 hours required in the major area (not the Business Core). Students also may choose to gain credit through a CLEP exam or Assessment of Prior Learning.