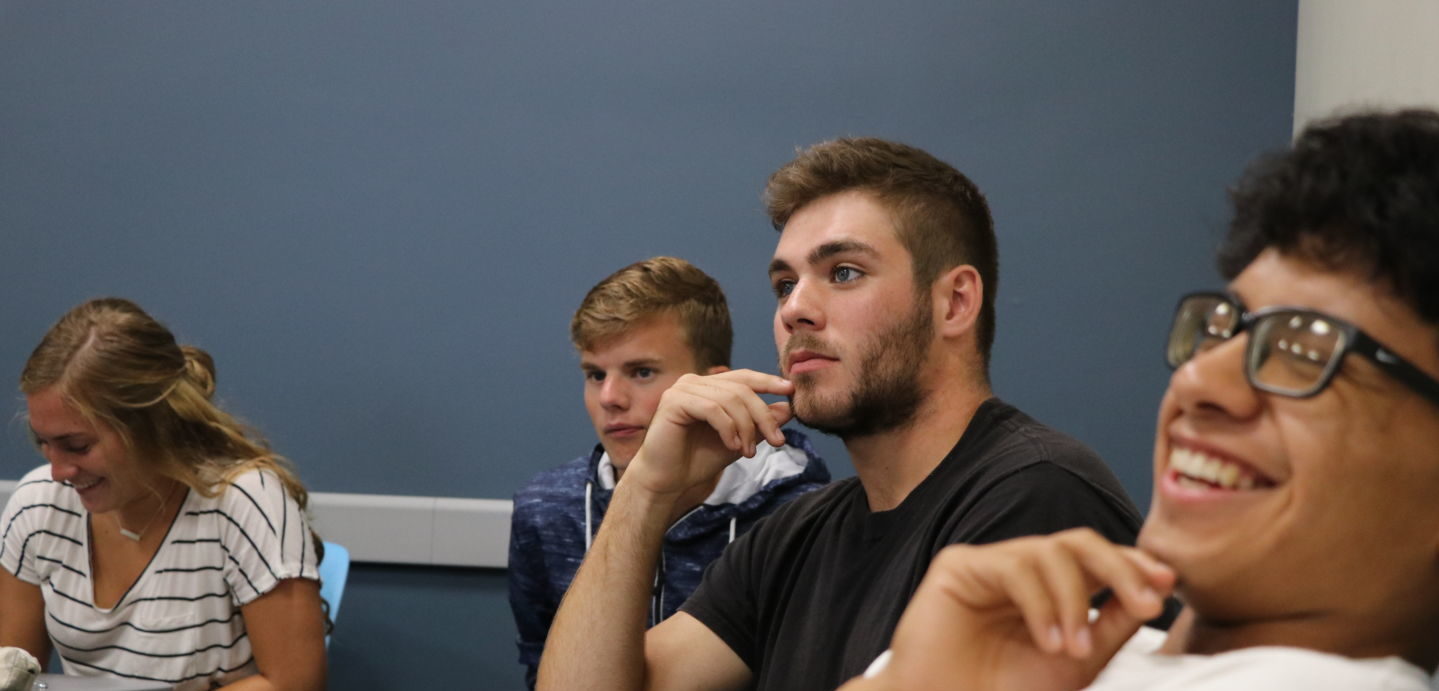 CLEP testing is available by appointment to SMWC students only. To schedule a CLEP test, email LRC@smwc.edu or call 812-535-5271.
College-Level Examination Program (CLEP) testing
The Learning Resource Center (LRC) is an official testing site for the College-Level Examination Program (CLEP). To help you move forward to earning your degree, the CLEP exam is an alternative way to earn college credit hours by passing specific computer-based tests.
Study resources are available through the LRC by request. Appointments are required to schedule an exam and can be made by contacting the LRC Director at LRC@smwc.edu or 812-535-5271.
Exams are available in the Learning Resource Center's testing center, located on the 2nd floor of Rooney Center (LB 219). The non-refundable testing fee is $119 per exam (includes an $89 exam fee and $20 administrative fee). All eligible military examinees may take the CLEP exam at no charge. DANTES covers the CLEP exam fee for eligible military personnel and the SMWC $20 administrative fee. To get more information about CLEP testing, visit the CLEP website.
CLEP Exam

Credit may apply to:

 

Compositions and
Literature

SMWC equiv.
Hrs.
WC*
Major
Elect.
Notes
1
American Literature
EN 232
3
x
x
x
 
2
Analyzing & Interpreting Literature
EN 211
3
x
no
x

No essay required

3
English Literature
EN 229
3
x
x
x
 
4
College Composition
EN 111
3
x
no
x
 
5
Humanities
HU 200
3
x
x
x
 
 
Foreign Languages 
SMWC equiv.
Hrs.
WC*
Major
Elect.
Notes
1
French Language
FR 111-212
6-9
x
n/a
x
 
2
German Language
n/a
6-9
x
n/a
x
 
3
Spanish Language
SP 111-212
6-9
x
n/a
x
 
 
History/Social Sciences
SMWC equiv.
Hrs.
WC*
Major
Elect.
Notes
1
American Government
GO 215
3
no
x
x
 
2
Human Growth and Development
PS 260, ED 200
3
no
x
x
 
3
Intro. to Educational Psychology
ED 237
3
no
x
x
 
4
Introductory Psychology
PS 111
3
x
x
x
 
5
Introductory Sociology
SO 211
3
x
x
x
 
6
Principles of Macroeconomics
BU 131
3
x
x
x
 
7
Principles of Microeconomics
BU 232
3
no
x
x
 
8
Social Sciences and History
No exact equiv.
3
x
no
x
Meets WC* history req.
9
History of the US I: to 1877
HI 211
3
x
x
x
Meets WC* history req.
10
History of the US II: to present
HI 212
3
x
x
x
Meets WC* history req.
11
Western Civilization I: to 1648
HI 331
3
x
x
x
Meets WC* history req.
12
Western Civilization II: to present
HI 332
3
x
x
x
Meets WC* history req.
 
Science and Mathematics 
SMWC equiv.
Hrs.
WC*
Major
Elect.
Notes
1
Biology
BI 101, SC 202
3
x
n/a
x
Credit with proven lab experience
2
Calculus
MA 121
3
x
x
x
 
3
Chemistry
CH 101
3
x
n/a
x
Credit with proven lab experience
4
College Algebra
MA 112
3
no
no
x
 
5
College Mathematics
MA 117
3
x
no
x
 
6
Natural Sciences
No exact equiv.
3
x
n/a
x
SC 201
7
Precalculus
MA 120
3
x
no
x
Online graphing calculator
 
Business
SMWC equiv.
Hrs.
GS**
Major
Elect.
Notes
1
Financial Accounting
BU 121
3
no
x
x
 
2
Introductory Business Law
BU 371
3
no
x
x
 
3
Information Systems
CS 250
3
no
x
x
Does not meet CS 101 req.
4
Principles of Management
BU 241
3
no
x
x
 
5
Principles of Marketing
BU 251
3
no
x
x
 
* Woods Core
** General Studies