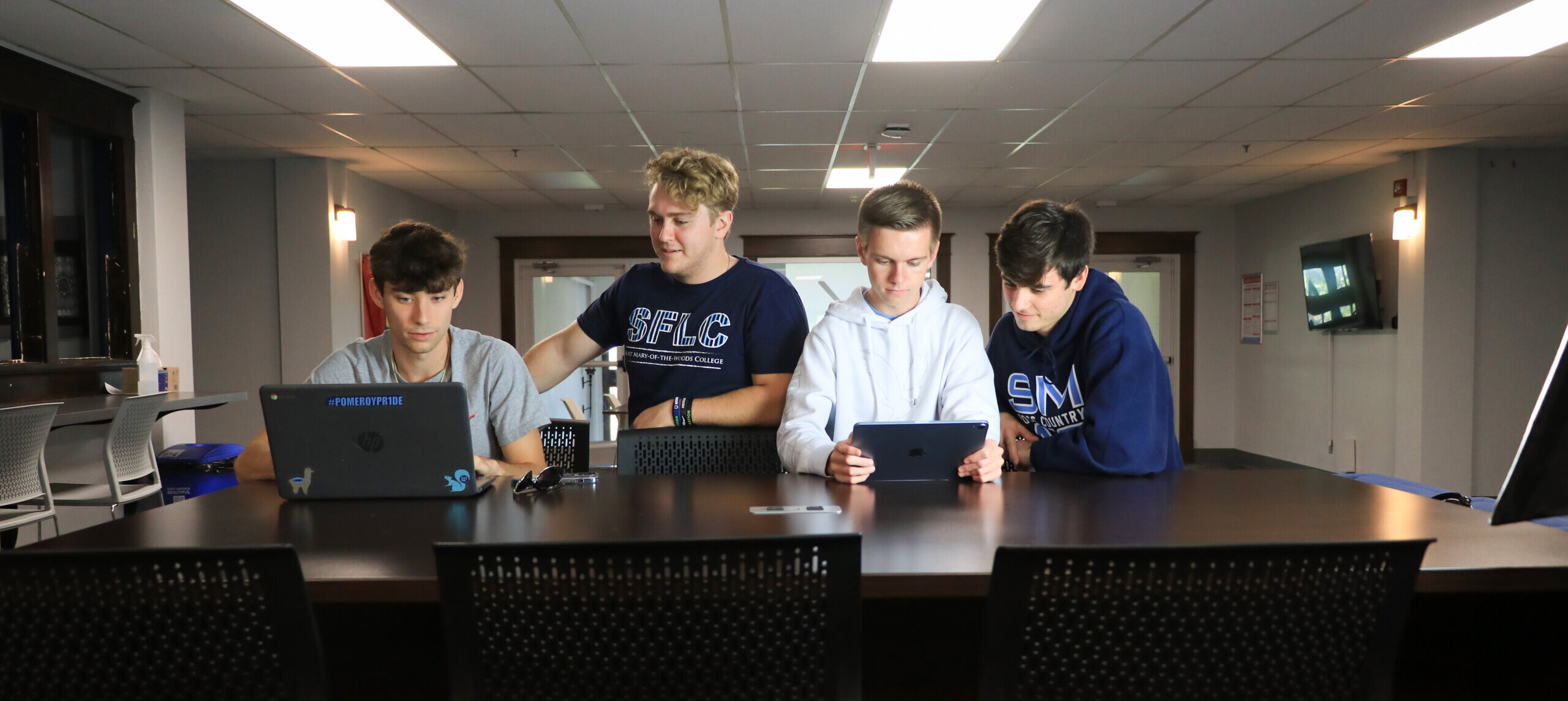 Accounting Degree Program
Prepare for a future in finance by pursuing a bachelor's or associate's degree in accounting as an on-campus student or as an online degree-seeking student.
Bachelor of Science (B.S.) in Accounting Overview
Whether on campus or online, an accounting degree at SMWC will provide you with the knowledge and skills you need for a rewarding career. Through core accounting courses, you will learn important principles to apply on-the-job. A solid foundation rooted in liberal arts education provided by our general studies requirements will help you understand operations and adapt to the changing needs of organizations.
Accounting Career Paths
Accounting is often called "the language of business" because it is an integral part of every business and industry. As an accountant, you will be at the forefront of new technologies to solve today's problems in diverse and exciting industries.
With certification and experience, accounting jobs could include:
Forensic Accountant
Environmental Accountant
Personal Financial Advisor

Internal Auditor 
Accounting majors at Saint Mary-of-the-Woods College are prepared for positions that require graduates to apply a broad perspective as well as accounting knowledge to various jobs. This major provides a core foundation for positions in:
Industry / Corporate settings
Not-for-profit organizations
Government
Check out our blog 8 careers you can have with a degree in accounting
Certifications
The accounting major prepares a person for a professional career in accounting including the educational components for many certifications such as Certified Management Accountant (CMA), the Certified Financial Management (CFM), the Certified Internal Auditor (CIA), and others. Some of these certifications require work experience before you can take the exam.
This major does not meet the requirements for those students that wish to take the Certified Public Accounting (CPA) exam without modifying and extending the number of hours above the 125 hours required for this major. If you are interested in the CPA exam, there are ways of modifying and adding hours to this major to meet the requirements in your state.