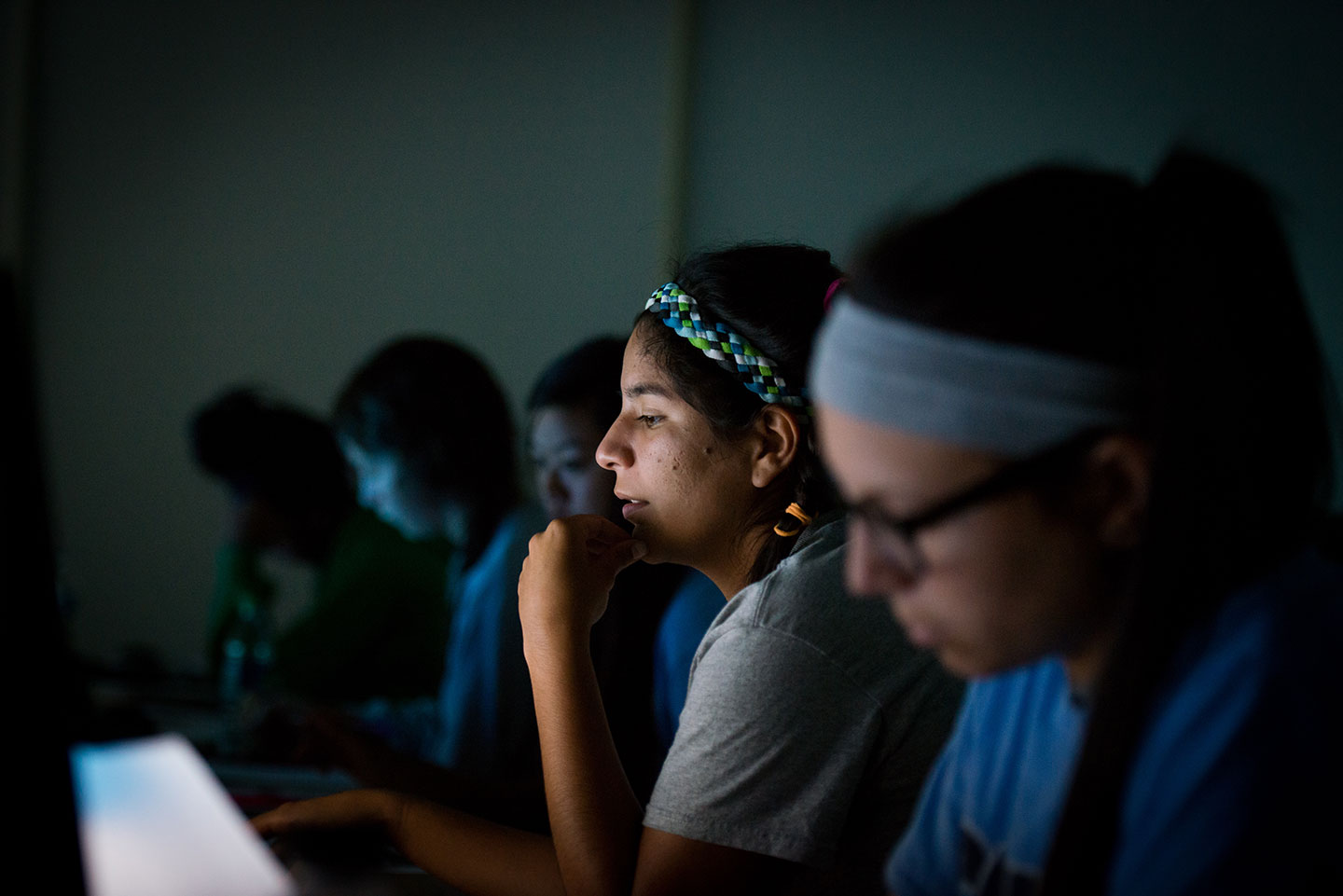 Human Resource Management Degree Program
Prepare for your future with a human resource management degree from SMWC as an on-campus student or in our online degree program.
Bachelor of Science in Human Resource Management (B.S.) Overview
With a human resource management degree, you'll develop the confidence and determination to become a key factor in administering your organization's staff.
 This program's curriculum is fully aligned with the Society for Human Resource Management's HR curriculum guidebook and templates. We are among only a handful of programs in Indiana which acquired this honor. This means as a graduate of this program, you will be eligible to apply for the SHRM Certified Professional (SHRM-CP) exam, a great way to start your HR career!
Human Resource Management Career Paths
At SMWC, you will be prepared for a variety of human resources jobs by learning how to:
Analyze the needs of an organization and develop creative solutions
Evaluate the work environment to increase effectiveness and add value
Oversee training, safety and wellness of an organization's employees
Enact comprehensive strategies for employee management
With our general business core, you will develop your ability to manage a broad variety of corporate challenges, while specific HRM coursework shows you how to think conceptually about the dynamic world of management.
Managers agree that an HR Department can enhance morale and productivity and decrease job turnover by providing training and development to improve skills and increase employee satisfaction. With experience, graduates can expect a rich career beyond a human resource generalist. These include:
Director of Human Resources
Employment and Placement Managers
EEO Officers or Affirmative Action Coordinators
Employer Relations Manager
Job Analyst
Compensation Manager
Director of Industrial Relations
Labor Relations Manager
Conciliator, Mediator or Arbitrator
Check out our blog 8 careers you can have with a human resources management degree