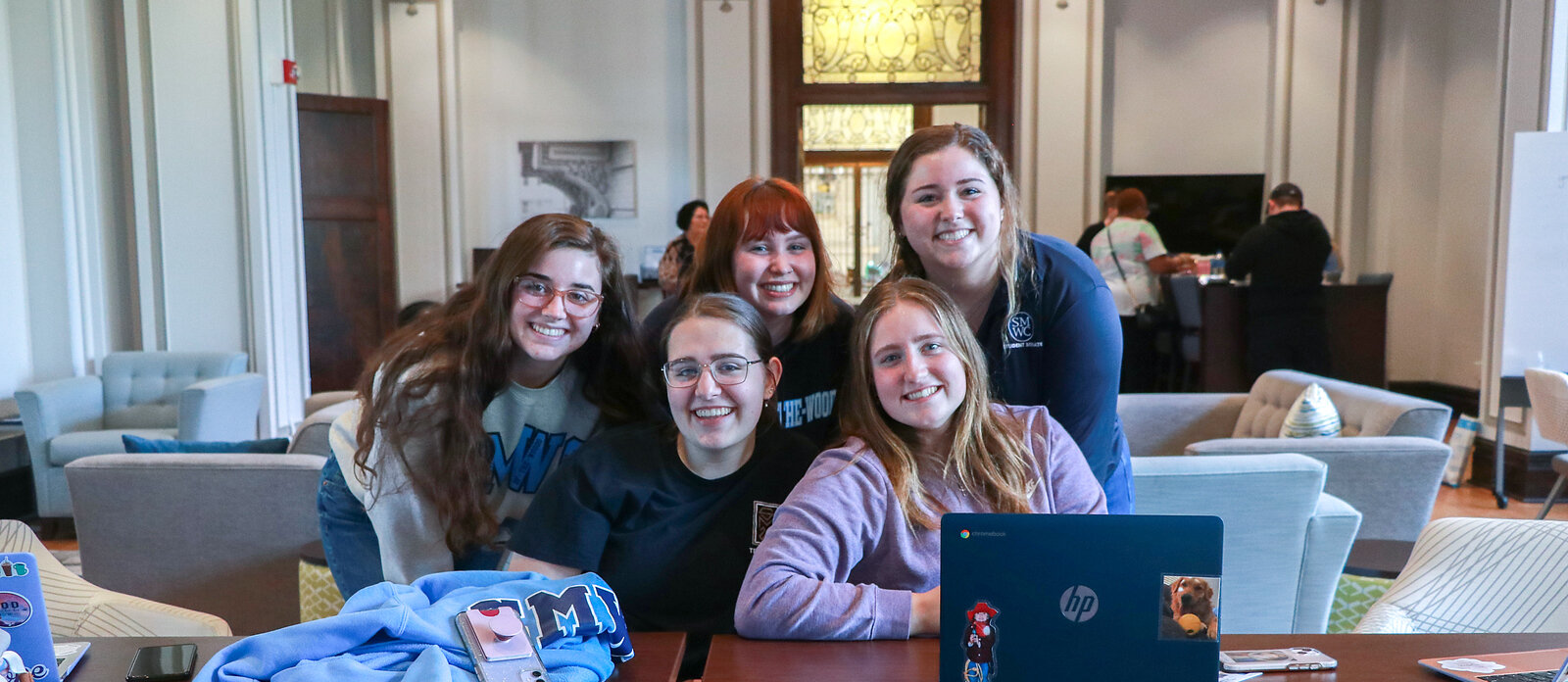 Your faithful Woods Fund gift makes an impact!
When you make a gift to the Woods Fund, it joins with the gifts of thousands of other alumni, parents, faculty, staff, students and friends to make a real difference at Saint Mary-of-the-Woods College. It is the simplest and most important way for you to ensure SMWC is able to provide an educational experience that is both exceptional and affordable. Gifts to the Woods Fund offset current operating costs and touch every corner of campus providing funding for student scholarships, facility enhancements, faculty and staff enrichment, technology advancements, support for student services, athletics and more. Whether large or small, there is always a place for your gift.
Giving – and giving every year – makes an enormous impact. Your consistent participation enables SMWC to plan for the future with confidence. Participation also ensures that SMWC is ranked well when compared with peer institutions. The percentage of alumni who give back to their alma mater is a factor used by major national ranking publications such as U.S. News & World Report and the Princeton Review as an indicator of satisfaction with the education. These rankings attract applicants.
Every gift matters at SMWC. Make yours today.