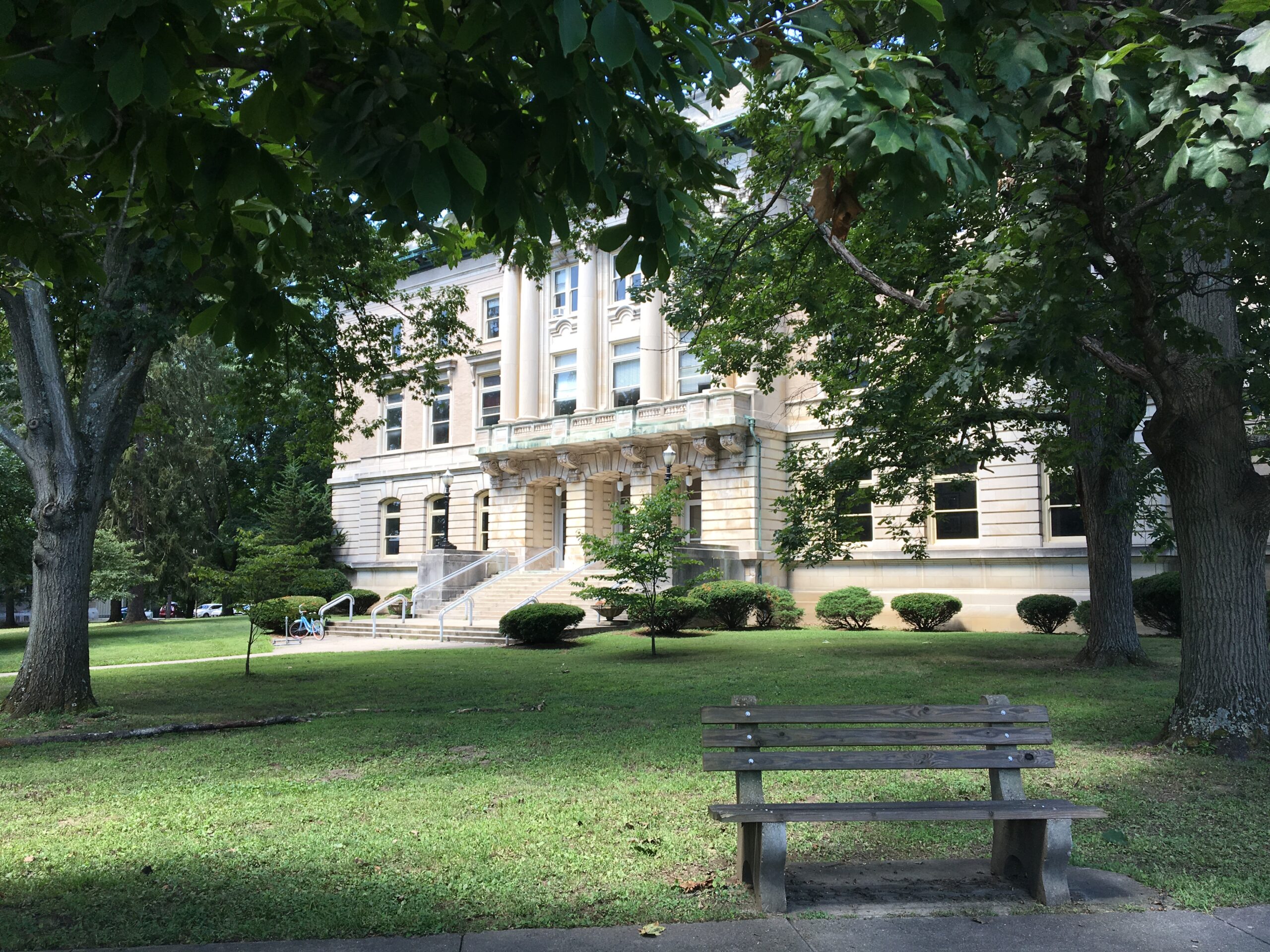 Endowed Funds enable a donor to create a permanent legacy at Saint Mary-of-the-Woods College supporting future generations of students.
CARES Act suspends adjusted gross income limitation for 2020. Learn more >
The endowment strengthens SMWC's financial base by providing valuable donor-directed annual support, ultimately enabling the College to release unrestricted institutional dollars to be applied where they are most needed.
FAQ Creating an Endowment
Types of Endowed Funds
Q: What types of endowments may donors create?
A: There are three common types of endowments that donors establish at SMWC.
Endowed Scholarships—The most common type of endowed fund at SMWC is the endowed scholarship. These endowments provide perpetual annual support for student's educational expenses. Students depend upon scholarship aid to reduce the cost of a Woods education and trim their post-graduation debt.
The minimum gift to establish an endowed scholarship is $50,000. Gifts may be made over a period of multiple years, usually five or less. See the difference endowed scholarships make in the lives of SMWC students. Read this story.
Endowed Programs—Donors also provide funds to support academic and co-curricular learning opportunities for students. The annual distribution from these endowments provide enhancement funds enabling SMWC to provide students with robust opportunities inside and beyond the classroom.
 The minimum gift to establish an endowed program fund is $100,000. Depending on the program and the donor's desired impact may require a larger endowment. Visit this story to see the how an endowment has enhanced SMWC's academic programs.
Endowed Faculty Positions (Chairs/Professorships)—Investing in our faculty is an investment in our students and the future of SMWC. Building long-term success by strengthening educational offerings through the enhancement of our quality faculty will not only contribute to additional enrollment growth by attracting high-achieving students, but it will bring esteemed professionals to the Colleges and grow our academic teaching environment.
The minimum gift to establish an endowed faculty position is $250,000. Interested in learning more about what Woods faculty do? Read this story about one faculty member's visit to the White House. 
Growth in any of these areas provides additional College operating dollars to be directed to other needs, as appropriate on an annual basis. All endowed gifts may be funded over a period of time. For more information, contact the Advancement Office between 8 a.m. and 5 p.m. EST, toll free at 888-769-0013. Or, email your questions to advancement@smwc.edu.
Creating an Endowment
Q: How do I create an endowment?
A: An endowed scholarship or endowed fund agreement is a simple contract signed by the donor(s) and the College. By accepting the donor gift and entering into the agreement, the College agrees to follow the terms of the agreement when awarding the scholarship, distributing the program fund or endowed faculty dollars.
SMWC strives to match the donor's passions with the needs of The Woods. Working with an Advancement professional can help you find the right opportunity for your endowment.
Assets to Fund an Endowment
Q: What assets may be used to establish an endowment? Or, how do I make a gift to create an endowment?
A: An endowed scholarship or endowed fund may be established with an outright, one-time gift or through a pledge that is paid over a period of multiple years, typically five years or less. For more information about the types of outright gifts that may fund an endowment visit the Ways to Make Outright Gifts table below.
An endowed scholarship or endowed fund may also be established through a planned gift. Arrangements may be made with the College in advance for clarity of the endowment restrictions to ensure donor preferences are clearly defined. For more information about the types of planned or deferred gifts that may fund an endowment visit the Gift Planning page.
Once the endowment is established, anyone may make additional gifts to increase the fund's value. Outright and deferred gifts to benefit endowments are encouraged at any point in time.
Stewardship of an Endowment
Q: How will I know who is benefitting from my endowed fund?
A: Stewardship of endowment donors is paramount at SMWC.
Donors will receive a report annually that includes the current market value of the endowed scholarship or fund they have established, or for which they are the designated contact. The report will also include the amount distributed and awarded for that year as well as the name(s) of and information about the scholarship recipient(s). For non-scholarship endowments, donors will be updated about the progress and activities of the program or initiative as appropriate.
Our students learn the value of philanthropy before they enter the classroom. Often, scholarship recipients are writing thank you notes before they experience their first Woods course! Our endowed scholarship donors receive these personal notes of appreciation during the fall semester.
We strive to build personal relationships and connect donors and recipients whenever possible. At the heart of SMWC is the individual bonds people have with one another…students and professors, alums, even donors and scholarship recipients.
Support Existing Endowed Funds
Not ready to create your own endowment? You may still invest in the Saint Mary-of-the-Woods College through a gift to an existing endowment. Growth of the endowment through both gifts and successful investment practices strengthens SMWC.
As an alum, did you received the benefit of an endowed scholarship? Make your gift today to both the Woods Fund and the Endowed Scholarship that helped deferred your educational expenses.
Parents, did your graduate or current student benefit from the endowment? Make your gift today!
List of Current Endowed Funds >
---
Ways to Make Outright Gifts to an Endowment
Credit Cards, Checks or EFT
Use Credit and Debit Cards
Make your gift today online Give Now or call us toll free 888-769-0013 during office hours from 8 a.m. to 5 p.m. EST. We accept MasterCard, Visa, American Express, and Discover.
Write a Check
Make checks payable to Saint Mary-of-the-Woods College and mail to:
Saint Mary-of-the-Woods College
Office of Advancement
PO Box 70
Saint Mary-of-the-Woods, IN 47876
Make an Electronic Funds Transfer
Electronic Funds Transfer (EFT) is a convenient and cost effective way to support SMWC with an automatic deduction from your checking or savings account.
To make an electronic funds transfer, download the Electronic Funds Transfer Form or call 888-769-0013 to request an EFT form. Return the completed form to advancement@smwc.edu, or:
Saint Mary-of-the-Woods College
Office of Advancement
PO Box 70
Saint Mary-of-the-Woods, IN 47876
Stock Gifts
Gift Appreciated Stock
Appreciated securities include publicly traded or closely held stock and taxable or tax-exempt bonds. Stock gifts to the Woods Fund or restricted funds may be made in any amount and the shares may be delivered to SMWC electronically. Please contact, or have your broker contact, the Advancement Office at 888-769-0013 or 812-535-5270. The College's broker information for electronic transfer of gifts of securities is:
First Financial Bank, Terre Haute, IN
Krista Grange, Director of Trust & Asset Management
812-238-6234 or 800-511-0045 x6234 (toll free)
DTC PARTICIPANT 901
AGENT BANK 80901
INSTITUTIONAL ID 23558
INTERNAL ACCT #116227
SMWC ACCT #008429
Please include a memo stating from whom (i.e., Jane Doe, Class of 1965) the stock is transferred and that it is for the benefit of Saint Mary-of-the-Woods College.
If you make a gift of real estate, tangible public property, or non-publicly traded securities, you will need to complete IRS Form 8283 for your personal income tax return.
IRA Rollover
Charitable IRA Rollover
If you have an Individual Retirement Account (IRA) and the required minimum distribution (RMD) is increasing your taxable income, consider a gift to SMWC. Tax legislation made the Charitable IRA Rollover permanent in 2015. This allows you to contribute up to $100K per year to Saint Mary-of-the-Woods College. While the IRA Rollover does not provide you with a federal charitable income tax deduction, the amount donated will not be included in your taxable income for the year. This gift must be made directly from your IRA to SMWC in order to satisfy part or all of your RMD.
Requirements and Restrictions for IRA Rollover Gifts:
You must be age 72 or older on or before the date the IRA rollover is made.
The Charitable IRA Rollover gift must be sent directly from your IRA custodian.
The amount donated annually from one or more IRA cannot exceed $100,000 per taxpayer.
Gifts must be made to a qualified charity, such as Saint Mary-of-the-Woods College. They may not support a donor-advised fund.
IRA gifts may be used to satisfy outstanding pledges to SMWC.
IRA gifts may not be used to fund or add to split-interest gifts, such as gift annuities or charitable remainder trusts.
Gifts from a traditional IRA qualify, but gifts from a 401(k), 403(b), SEP, and other retirement plans do not qualify.
State tax benefits vary with such gifts.
A Charitable IRA Rollover gift may also be referred to as a Qualified Charitable Distribution (QCD).
Instruct your IRA custodian to make a Charitable IRA Rollover gift to SMWC and make the check payable to "Saint Mary-of-the-Woods College." SMWC Tax ID number: 35-1065063.
Have your IRA custodian send your gift to:
Saint Mary-of-the-Woods College
Office of Advancement
PO Box 70
Saint Mary-of-the-Woods, IN 47876
IMPORTANT: When you speak with your IRA custodian, please ensure they include information on the check that identifies you as the donor.
Recurring and Matching Gifts
Increase your gift's impact with two easy giving opportunities at SMWC.
Recurring Gifts
Make a recurring gift and increase the impact of your annual gift without having a large impact on your annual budget. This program allows you to choose the gift plan that works best for you. You may spread your annual gift over 12 months, four quarters, or you may even schedule to have your gift recur at the same time annually.
See the difference smaller monthly gifts can make over the period of one year:
| Monthly Gift | Annual Contribution |
| --- | --- |
| $8.34 | $100 |
| $20.84 | $250 |
| $41.67 | $500 |
| $83.34 | $1,000 |
To get started, choose the gift schedule, gift amount and date you would like to have your gift applied to your debit or charge card. Visit the Give Now page to schedule your recurring gift and never miss an annual gift to Saint Mary-of-the-Woods College again!
Matching Gifts
Corporate matching gifts provide an opportunity for you to double or even triple your gift to SMWC. If you or your spouse work for or are retired from a company with a matching gift company, your gift may be eligible to be matched!
Use our search tool to learn if your company offers a matching gift program in support of higher education: matching gift finder service.
Please request a matching gift form from your company's Human Resources office and follow the directions to initiate the match. Most companies now provide this information online. Submit the completed form to the SMWC Advancement Office advancement@smwc.edu and our staff will do the rest. Questions? Call us at 888-769-0013.
Saint Mary-of-the-Woods College
Office of Advancement
PO Box 70
Saint Mary-of-the-Woods, IN 47876
Endowments enable you, your family and your connection with SMWC to be remembered in perpetuity. They may also be named to honor or memorialize someone who has positively impacted your life. It is your Woods story and legacy. Let us help you craft it for the future.